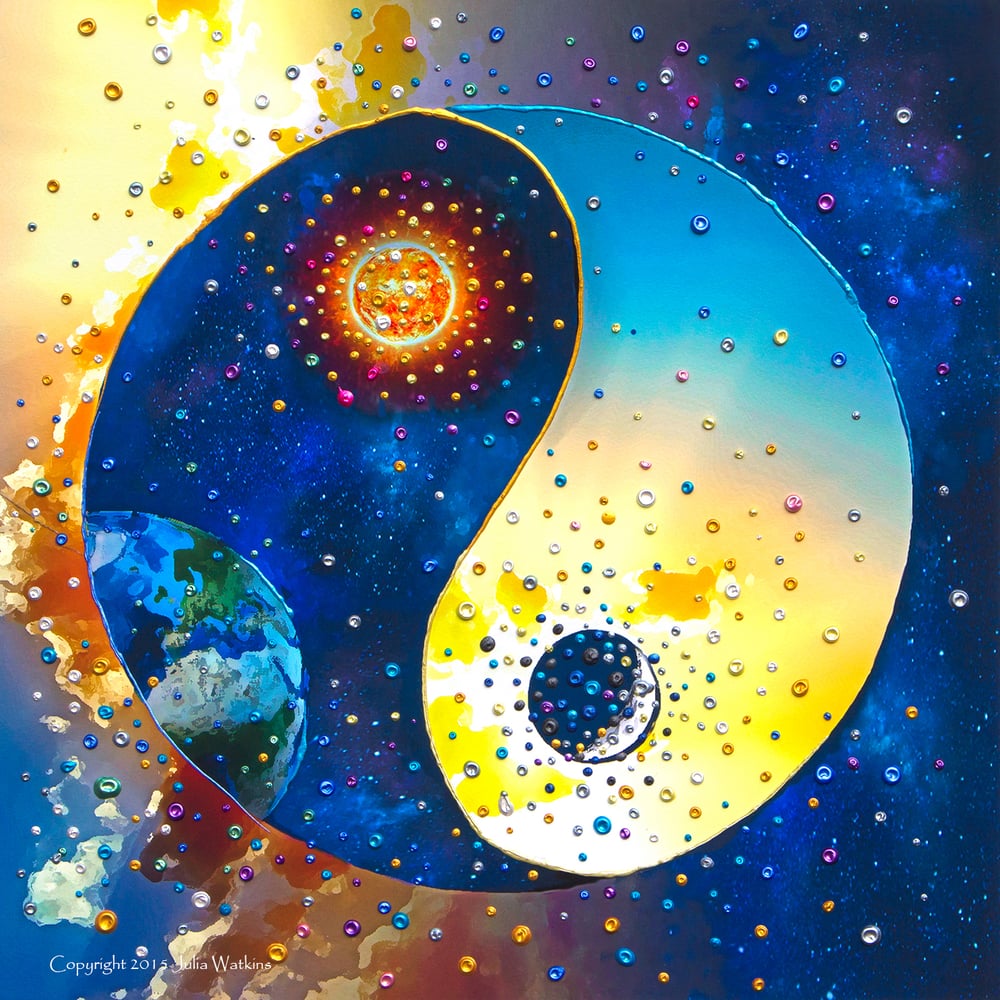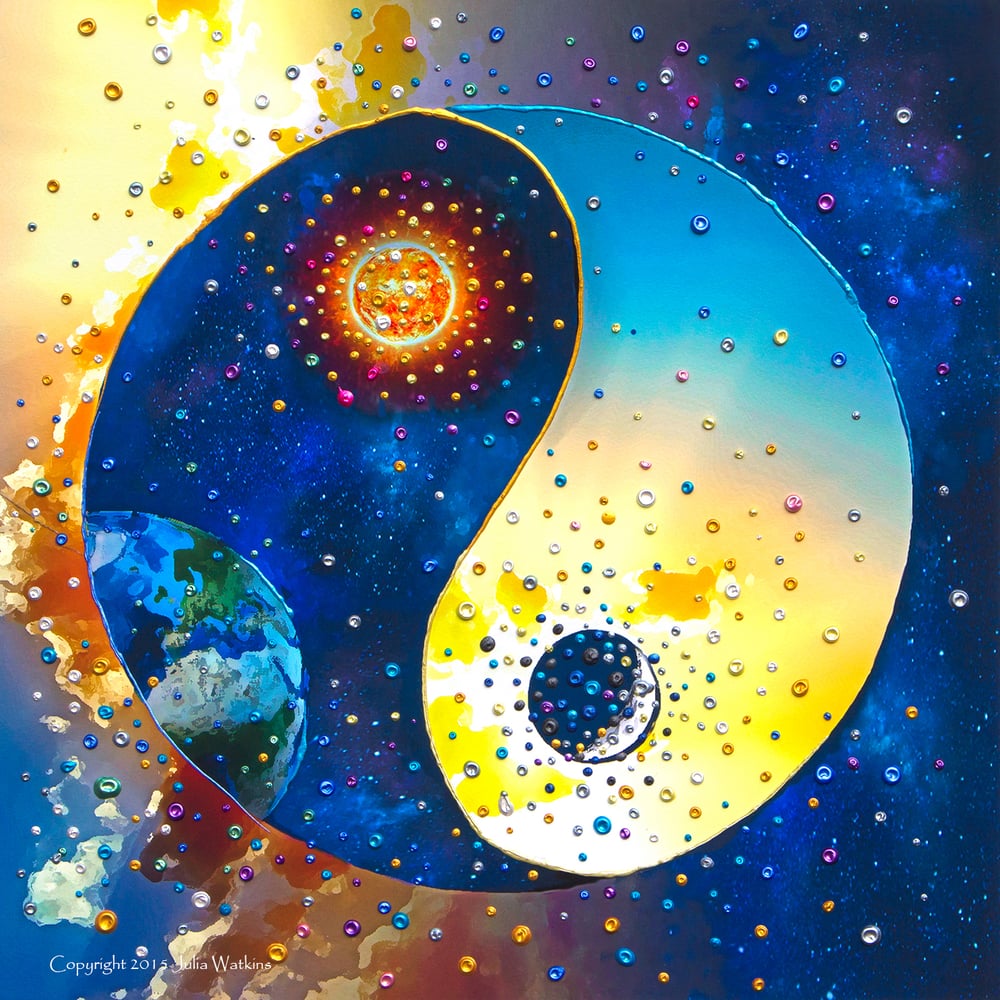 Yin & Yang Energy Balancing Giclee Print
$58.00
This amazing energy print helps balance your energies, enhancing the spiritual health and well-being within your home --following the concepts of Fund Shui.
Click ADD TO CART to get yours today.
This is a museum quality, archival giclee print which is hand signed by Energy Artist Julia. It is much higher quality than a poster and will remain vibrant for over 100 years. Sold with a 30 day money back guarantee.
___________________________________________________
ABOUT
THE ANCIENT SECRET OF CHINESE MEDICINE
2,000 years ago, the Chinese recognized that health was as much spiritual as it was physical, and developed systems of medicine around the concept of Yin And Yang – understanding that apparently opposite or contrary forces are actually complementary and that balancing them leads to good health, while leaving them out of balance causes illnesses.
To this day, many believe that meditating on the symbol of Yin And Yang brings one back into harmony and provides these amazing benefits.


IMPROVED, SUPER-CHARGED YIN & YANG BALANCING
World Famous Energy Artist Julia has gone one step further. She has taken this symbol and used her very gifted energy channeling techniques to positively charge it through this stunning Yin And Yang Energy Balancing Print… creating for you a far more powerful energy portal than if you were to simply focus on the basic image.
Not only is it beautiful to the point of being mesmerizing – it greatly assists you in unlocking the amazing benefits of Yin And Yang balancing.
Click ADD TO CART to get yours today!
TRY BALANCING YOUR ENERGIES NOW
Try connecting to these life-changing energies right now!
Stare into this channeled, energy enhanced Yin And Yang image. Feel your world come into harmony with each breath in, and each breath out. With each breath feel yourself realign with the flowing tides of the oceans, the grounding energy of earth and the lifting energy of heaven, the cycles of sun and moon, the changing of the seasons and the million sights, sounds and smells of every day that now seem to flow and balance in perfect harmony.
Feel your body and spirit become a living, breathing part of this harmony, relieving your pains and worries, dissolving your stresses and discomfort, releasing all that bothers you back into the eternal flow of Chi.
You are now balanced, at peace and living as you should.


AMAZING ISN'T IT?
After just a few moments, look at how much better this made you feel. This is how it works.
Ancient Chinese practitioners learned that many forces exert influence on you throughout your day. Many of them are negative and throw you out of balance, leading to poor health.
They developed many methods for balancing these forces, the most notable of which was meditation focused on Yin And Yang. This is what you just did with the assistance of Julia's powerfully energized Yin And Yang print.
Imagine what it would be like if you used this energy pendant every day.
Click ADD TO CART and get yours today.
___________________________________________________
THESE ARE HAND MADE ITEMS. PLEASE ALLOW TWO WEEKS FOR YOUR ORDER TO SHIP
__________________________________________________
All images and text copyright 2015 Julia Watkins.