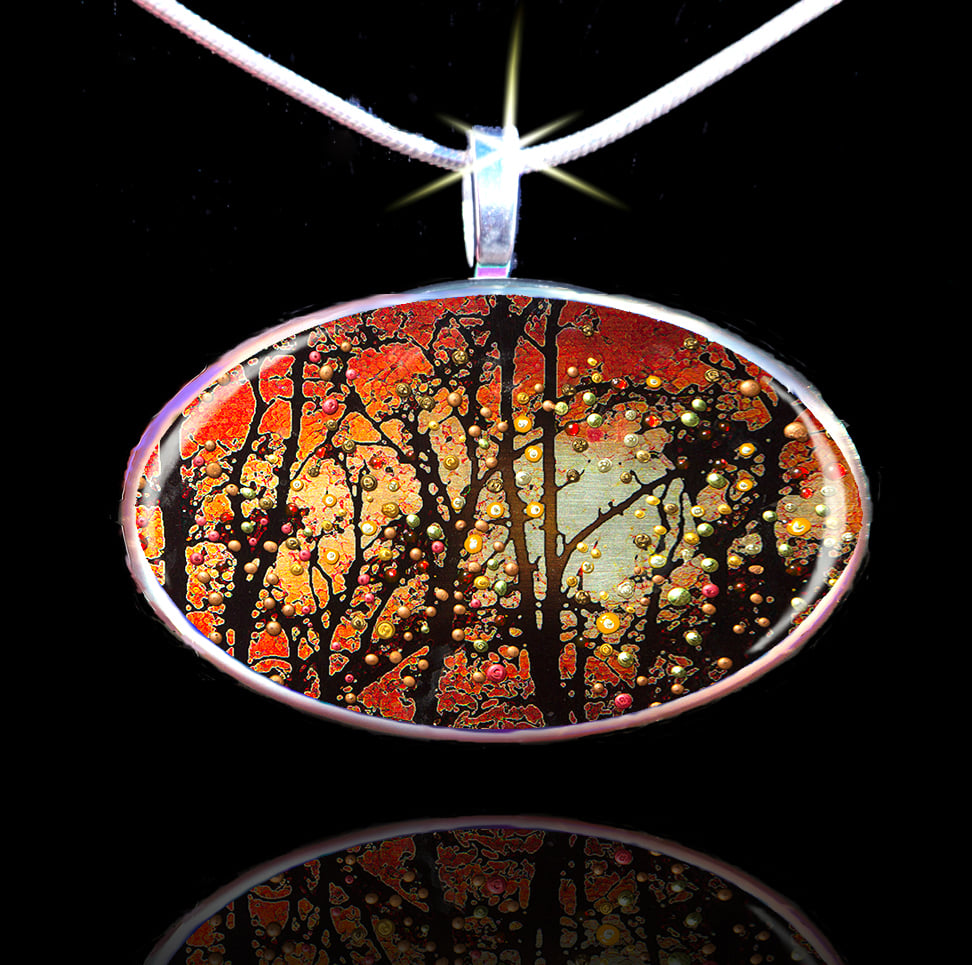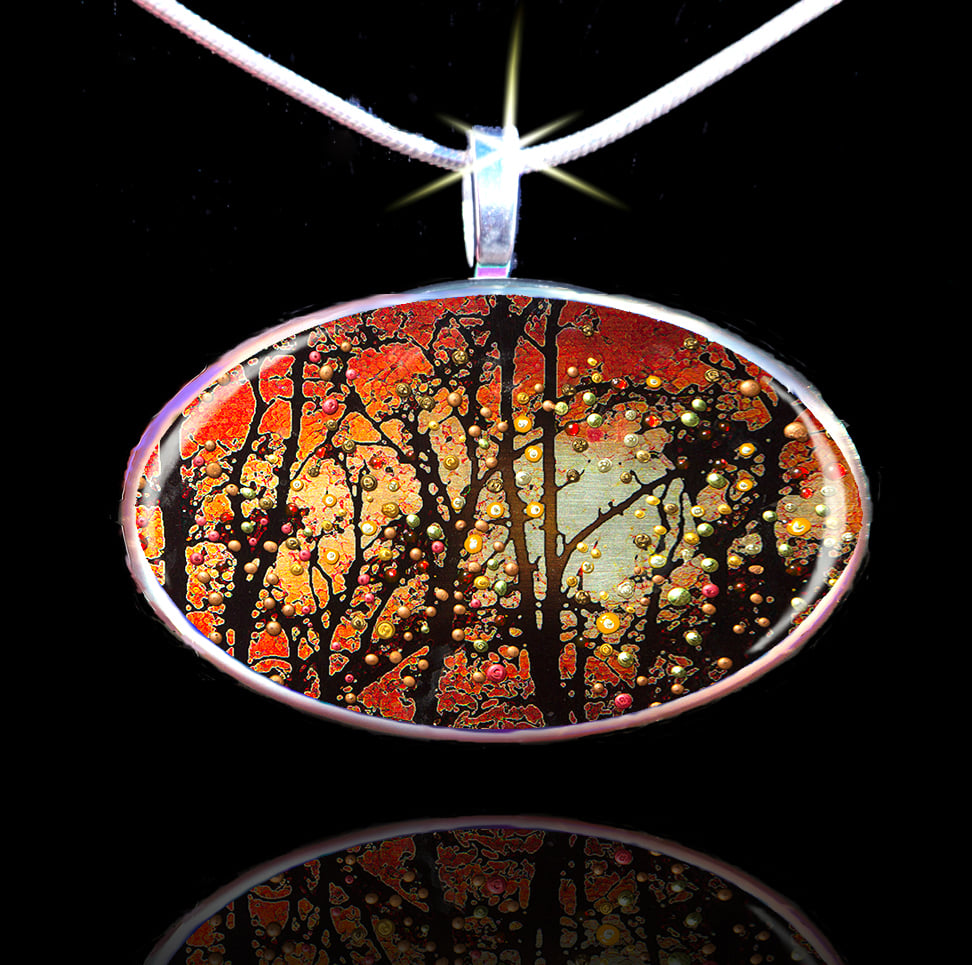 "Winter Solstice - Spirits Promise Of Better Things To Come" Energy Pendant
$59.00
Julia Watkins' New "Winter Solstice" Image Emits The Energy Of Spirit's Promise Of Hope To You ...
That as the days grow warmer, so will your heart find the light, joy, love and energy that will make your world wonderful.
Click ADD TO CART above to get yours today! PLEASE ALLOW TWO WEEKS FOR THIS ITEM TO SHIP.
Hand made with loving care in the USA. Chakra balanced, energy enhanced and personally blessed by the artist. Fired resinated glass and ground opal on stainless. 1.75 x 1 inches. Price is for the pendant only. Chains sold separately.
___________________________________________________
ABOUT
Spirit Promises That Things Will Always Get Better
Julia's newest energy image and jewelry, "Winter Solstice" brings you hope for the future and a promise from spirit that things will get much better for you.
The winter solstice is spiritually symbolic of obtaining your hopes and wishes despite adversity ... that good changes are starting to happen. The solstice is both the darkest day and longest night of the year, symbolizing both the darkest moments of your heart and the knowledge of better times to come.
Winter solstice is the symbol for a turnaround in your fortunes. It marks the beginning of days getting longer and warmer ... and also marks the beginning of your return to the light and joy we once knew. The solstice image offers a magical spark to take you beyond the things which burden you.
Focus On The Light Of Winter Solstice And Open Your Heart To Hope ... Release Yourself To The Growing Warmth And Joy That Will Be Your Life From This Time Forward
__________________________________________________
ABOUT THE ARTIST
A prodigy artist from a young age, Julia Watkins is best known as the founder of the Energism Art Movement, a style of art and concept where artists created art designed to help one connect to positive metaphysical energy and achieve higher levels of consciousness through art. Her paintings are in the collections of Deepak Chopra, Carnegie Mellon and Children's hospital.
For more information on Julia Watkins visit her website at http://www.platris.com or visit her on facebook and see what others have to say at: https://www.facebook.com/pages/Energy-Artist-Julia/153285945646
This page, image and text © Copyright 2003 - 2015, Julia Watkins. All Rights Reserved.
PLEASE ALLOW TWO WEEKS FOR THIS VERY POPULAR ITEM TO SHIP. ALL ITEMS SOLD WITH A 30 DAY MONEY BACK GUARANTEE.