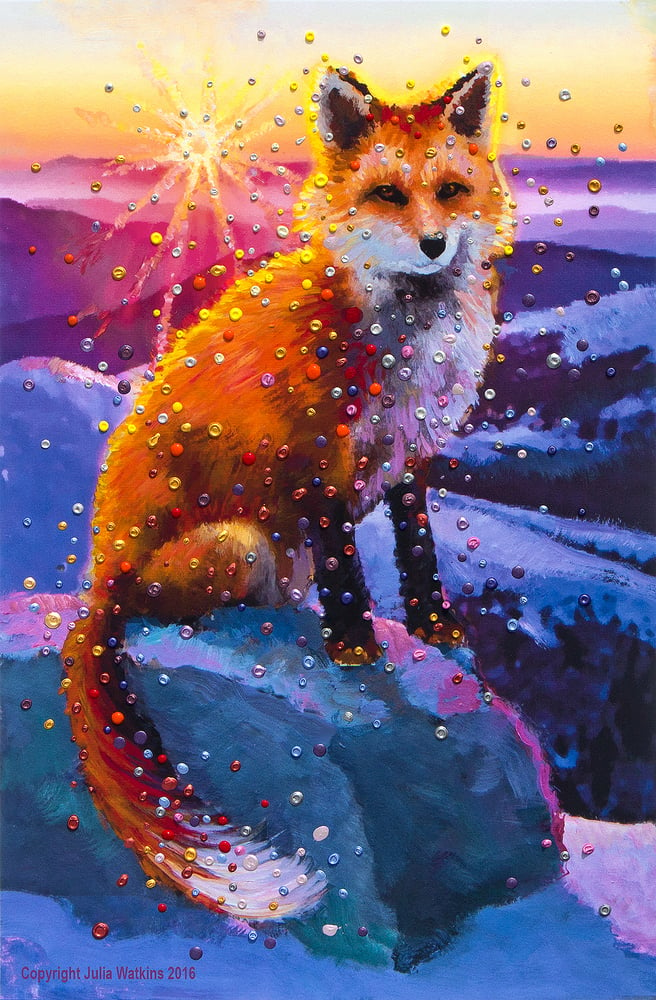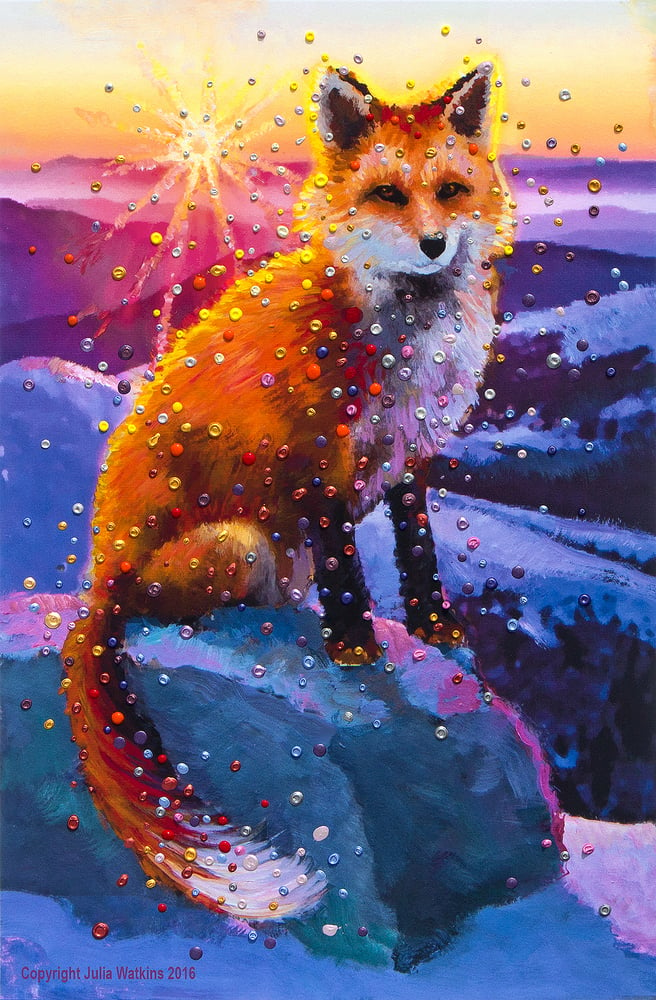 Winter Fox Energy Paintng - Gicleee Print
$58.00
Winter Fox Relieves Your Fears. Right now you are facing some uncertain and scary times. But there is a powerful spirit animal who can help you.  The Winter Fox, who is able to stay warm in the deepest of winter, and even thrive through his cleverness and wisdom, is the perfect totem when you feel fearful about the future. Focus on fox now and feel the difference.
Winter fox knows that as the seasons inevitably change, you to will always find your way to greener pastures, warmer days and happier times.  This is simply the way of things, as it always has been and always will be. Embracing the energies of Winter Fox has helped so many feel relief from their most pressing worries. And it can help you too!  Just stare into this energy image and feel your worries and stress lift.
This powerful, channeled energy image was created by world renowned Energy Artist Julia. Sold with a 30 day money back guarantee and a 120 day exchange guarantee, except for larger custom order prints.
Click ADD TO CART to get one while they are still available.
_______________________________________________________________________
This energy channeled print is made with loving care in our Eagle, Colorado studio. Chakra balanced, energy enhanced and personally blessed by the artist. This is a high grade archival print which will remain vibrant and colorful for over 100 years. Sold with a 30 day money back guarantee and a 120 day exchange guarantee. Larger prints (anything over our smallest size) are special order and are not returnable.
_____________________________________________________________________
All text and images Copyright 2016 Julia Watkins. All rights reserved.