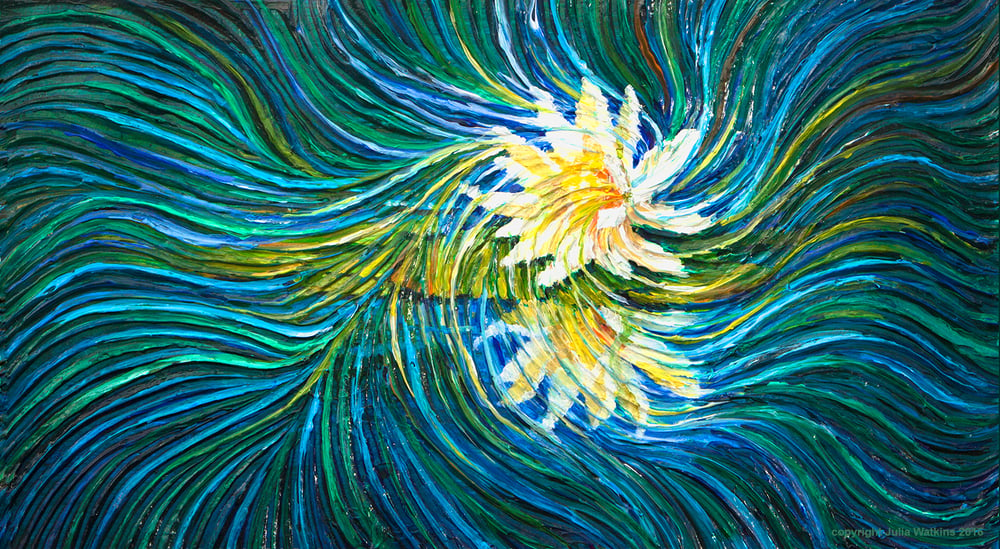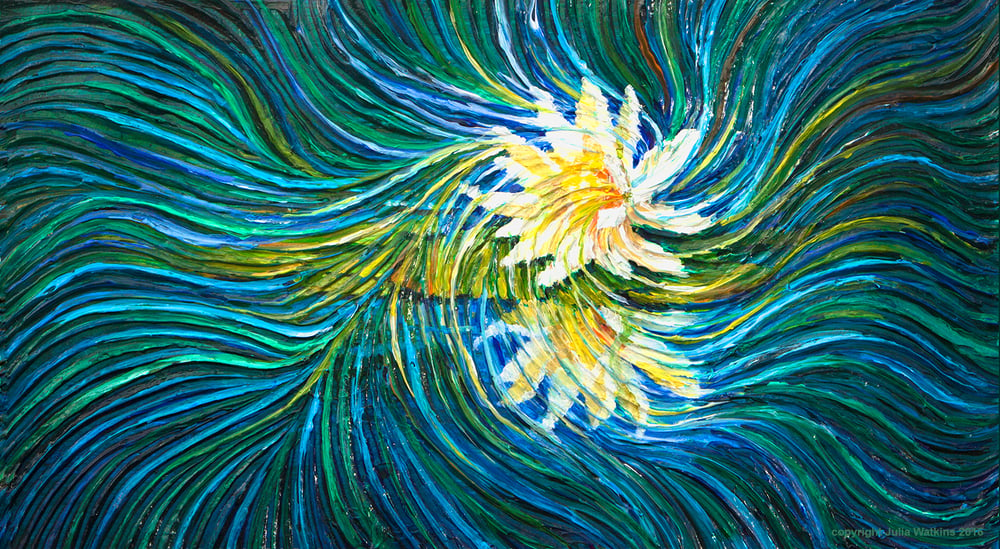 White Lily Divine Love Painting - Giclee Print
$58.00
The white lily represents your love's ability to fluidly transform, mould and overcome any obstacle.
And when you place this image in your home or office, you beam these feelings and energies to all those around you, brightening their day and yours. If you focus on it now, you will experience a small portion of the energies you will feel when you have it near all of the time.
The image has been rendered by Julia Watkins in a powerfully channeled "raw energy" style which until recently had not been shown to anyone outside of her close circle. With much nudging by spirit, she decided to show it for now.
Click ADD TO CART to get one while they are still available.
_____________________________________________________________
This is a top quality, museum grade giclee print which will remain vibrant for over 100 years. Sold with a 30 day money back guarantee although we rarely, if ever have one returned. Excluded from the 30 day money back are larger custom prints.
______________________________________________________________
All images, copy and graphics Copyright 2003-2015 Julia Watkins.
All rights reserved.
Disclaimer And Waiver: These items are not intended to be used in place of medical advice, counseling or treatments. Always see a doctor if you are experiencing medical or psychological difficulties. By ordering, you agree to hold the artist, company and related entities or individuals harmless for any damages you may believe you incur.
Larger prints (anything over our smallest size) are special order and are not returnable.