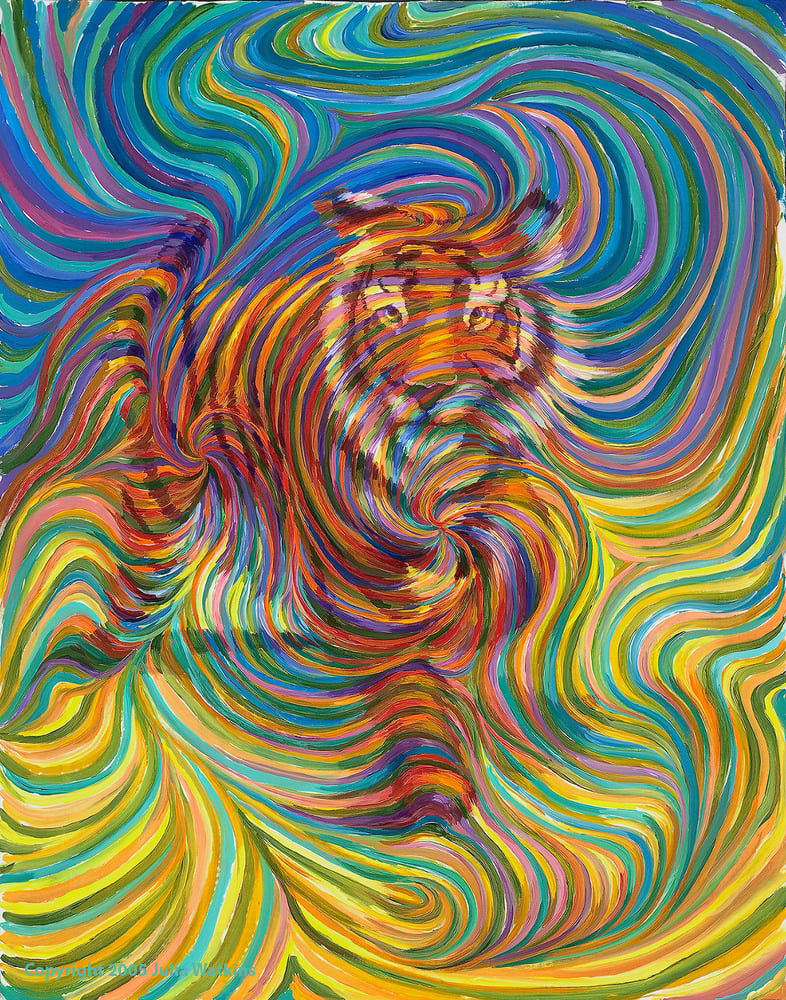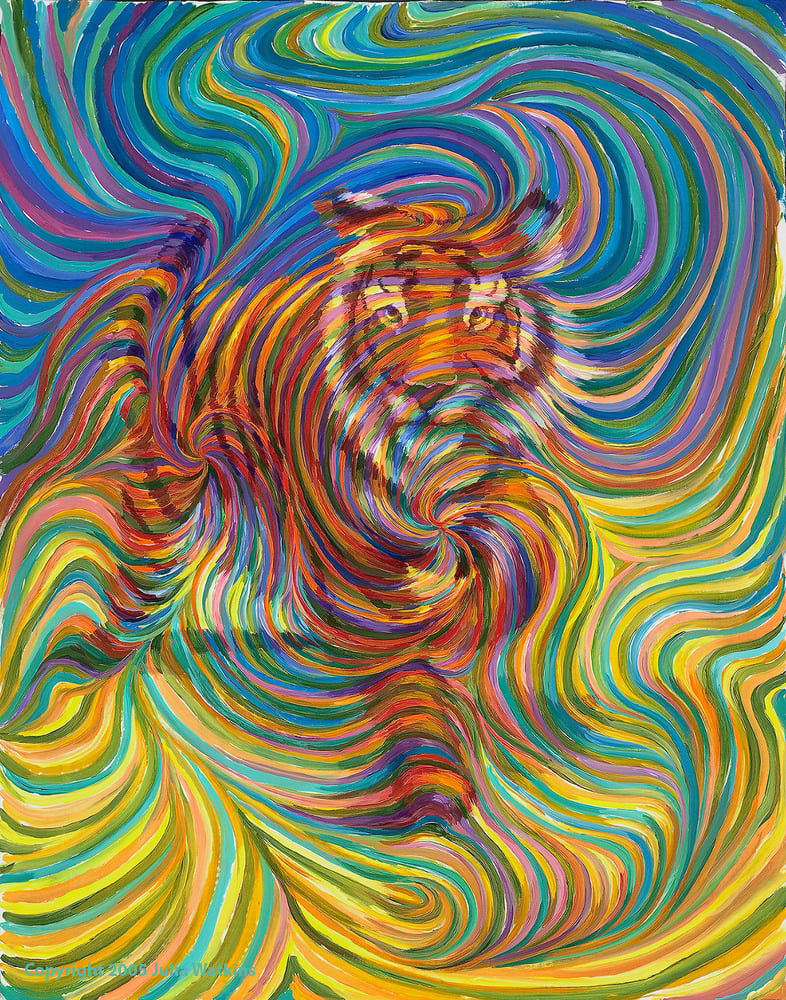 Tiger Totem
$58.00
Release your power and psychic intuition.


About
This stunning museum grade giclee print was created from the painting "Tiger" by award winning energy artist Julia Watkins. The piece captures the limitless, raw power and psychic insight of the tiger as a totem or spirit animal. If you found yourself strongly attracted to this image, the tiger is probably one of your spirit animals.
This is an 11 x 14 print matted to a standard 16 x 20 size. It is a top quality archival print that will hold its color for over 100 years. It is hand signed by artist Julia Watkins.
The Energy
This piece was designed to help the tiger soul find balance between his/her extreme personal power and the norms of our society of which tigers often run afoul. It helps us tigers become the true trailblazers and innovators we are destined to be. It helps us release our power in a constructive fashion that leads to long-term success and prosperity. It also focuses our deep intuition, the "inner knowing" that often astounds those around us. It helps us tigers decide when to take action by helping us differentiate between feelings that are based on true psychic insight and those that are based on false preconditioning and fear. Wear it and experience the limitless potential you have been blessed with.
About The Artist
Founder of the energism art movement, artist Julia Watkins paints the energy she senses all around us. Through her work she creates distinct energy fields, represented by swirls that help you more easily connect to its natural healing flow. She was admitted to art school (NC State School Of Design) and attended at the age of 16 and spent the next 25 years searching for an art style that would help raise the spiritual consciousness of those around her. Finally, in September of 2003 she had a waking dream that permitted her to sense and paint powerful energy fields. Thus began the energism art movement that now boasts over 1,500 members.
For more information on her and her work, visit http://www.platris.com or go to the facebook fanpage Energy Artist Julia.
This website, page, images and text © Copyright 2005-2012, Julia Watkins All Rights Reserved. May not be reproduced, copied or otherwise used without written permission.