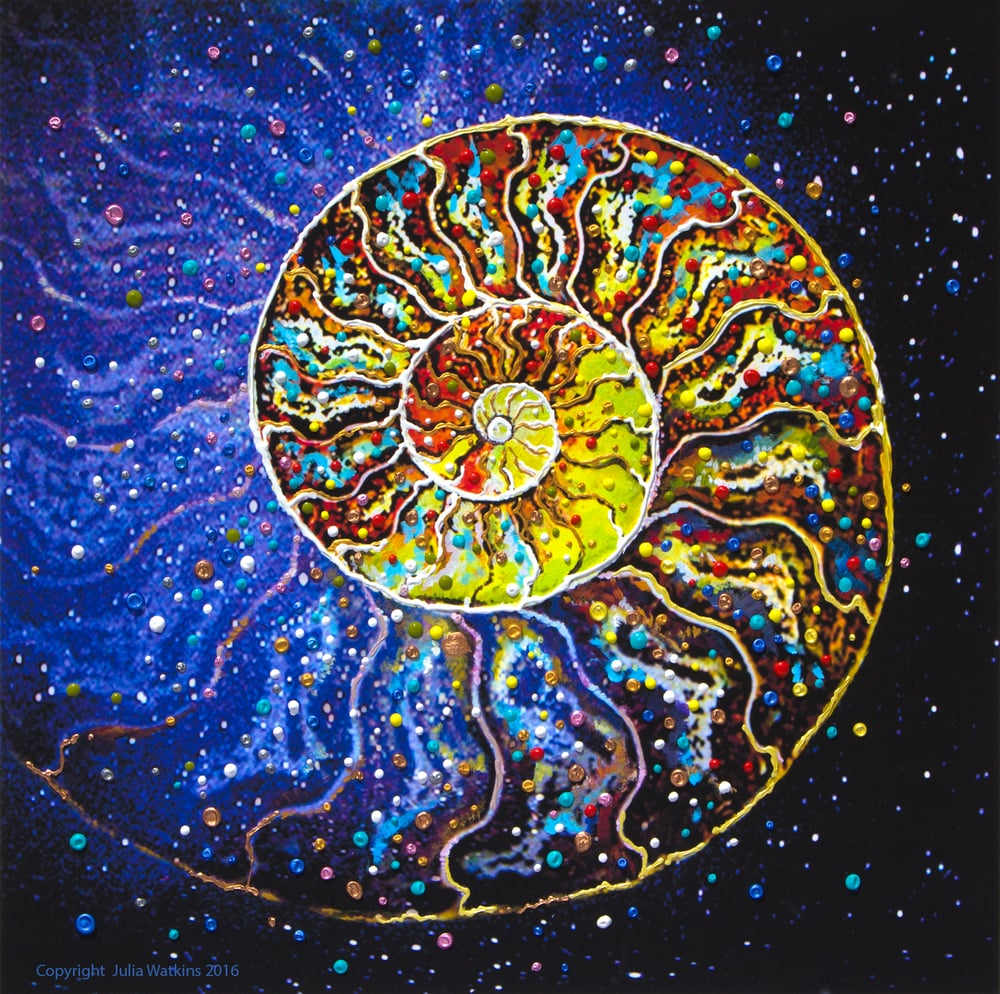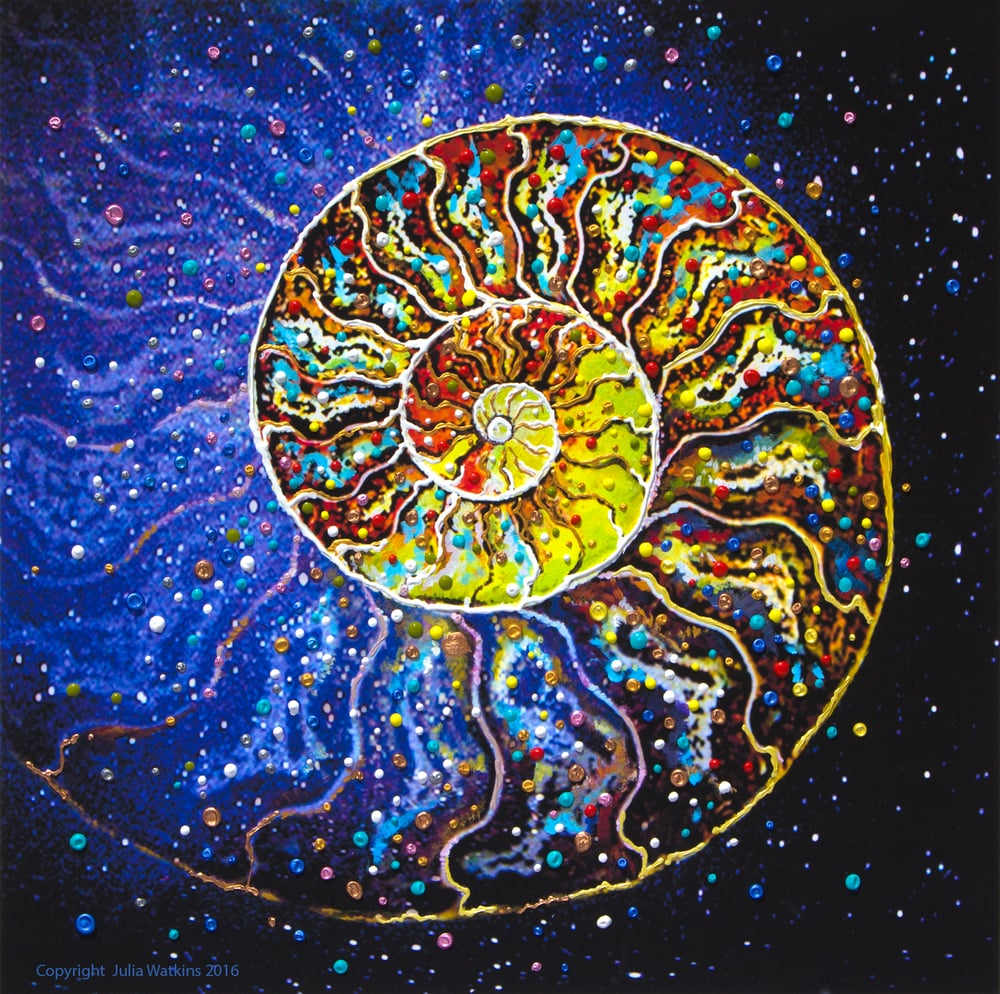 The Sacred Nautilus Energy Painting - Giclee Print
$58.00
A Timeless Pattern That Raises Your Spiritual Energies
Many say it was divine intervention that awakened the Nautilus, helping it form deep within our oceans into a highly evolved mathematical and geometric pattern.
This same pattern is found throughout our universe guiding the creation of intelligent life forms. It is believed that by focusing on this shell creature's sacred pattern you can bring your own energies into alignment with celestial powers and accelerate both your spiritual growth and healing. Focus on this image now and see what changes you experience.
When you place this print in your home you immediately create a positive spiritual space that strengthens your SPIRITUAL AND HEALING POWERS . Try staring into the image right now and see how it makes you feel. This is the feeling you could have all of the time when you place the print in your home … and having it there in person is so much more powerful than looking at it on your computer.
Click ADD TO CART and get yours today.
About: This energy enhanced print is hand signed by the artist. It is a top quality museum grade print made using the finest materials available. It is archival, meaning it will remain vibrant and colorful for over 100 years.
__________________________________________________________
ENERGY ENHANCEMENT - THIS IS NO ORDINARY PAINTING
The artist who made this energy image, Julia Watkins is world renowned for channeling astounding energies into her creations … so much so that they seem to come alive for those in tune with metaphysical powers.   Each piece, whether it is a print or jewelry, emits a strong energy, that makes it much easier to experience spiritual transformation and healing powers.
___________________________________________________________
WE GUARANTEE THIS WILL HELP YOU*
In a world of few real guarantees, we give one that goes way beyond what others would even consider.  We guarantee that if you order a "Sacred Nautilus" Energy Pendant or Print, and focus on it each day, you will experience good luck and a renewed sense of wonder and beauty.*
If it doesn't work for you, return it within 30 days of purchase for a refund.*
___________________________________________________________
WHAT'S THE HOLD UP?
You have a guaranteed way to really tap into these celestial energies.
You get to try it risk free for 30 days.
So why wait?
Click ADD TO CART and get yours WHILE YOU CAN!
___________________________________________________________
All images and writing copyright 2016 Julia Watkins and Energism Art Corp. All rights reserved.
*Your recourse under our guarantee is limited to the price paid directly to us for the item and no other guarantees or warranties are made, and in purchasing you agree to the same.
Disclaimer And Waiver: These items are not intended to be used in place of medical advice, counseling or treatments. Always see a doctor if you are experiencing medical or psychological difficulties. By ordering, you agree to hold the artist, company and related entities or individuals harmless for any damages you may believe you incur.