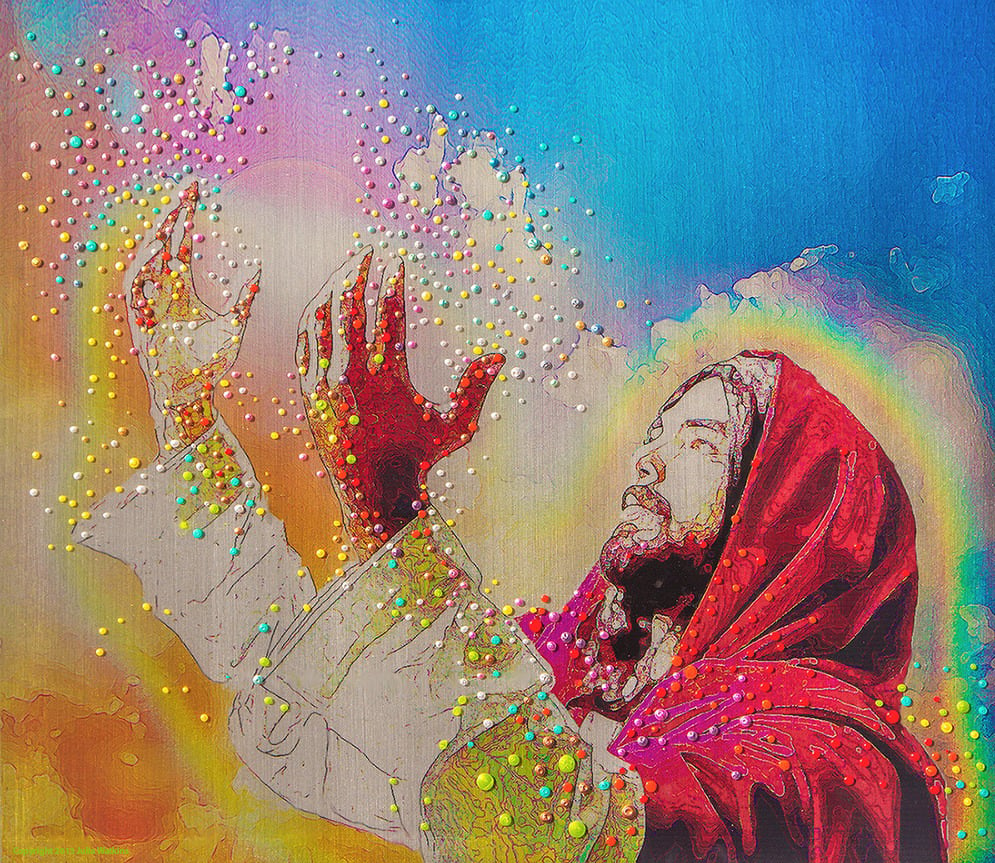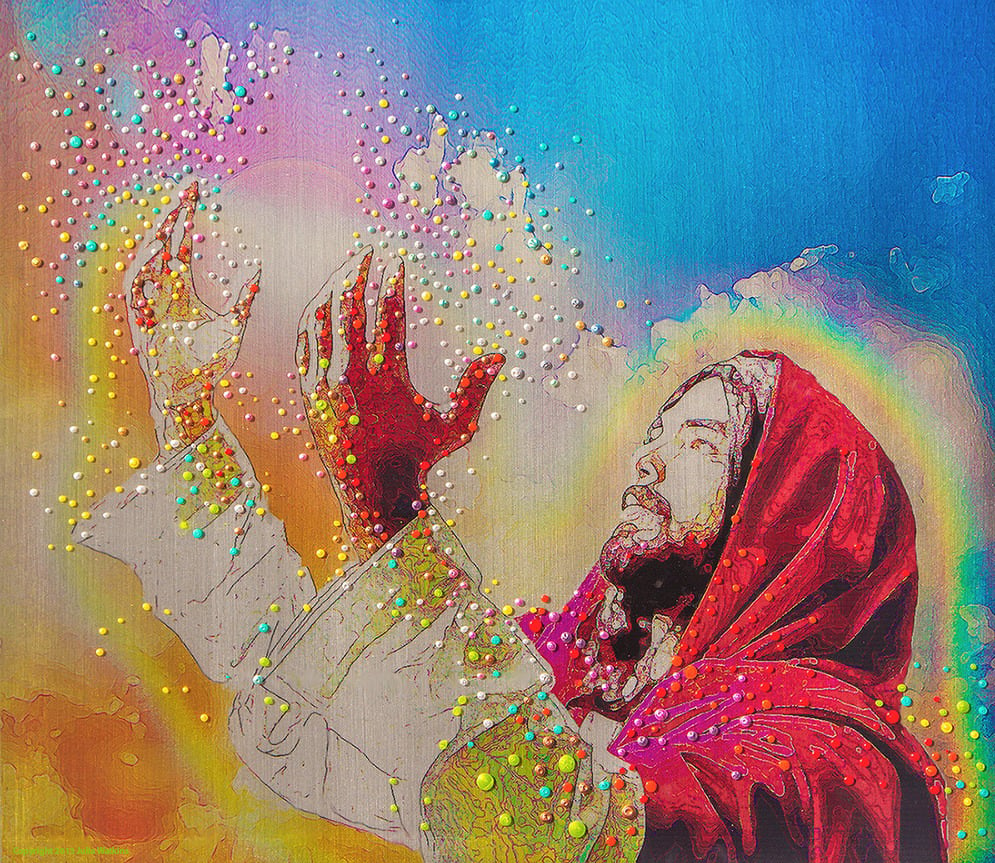 The Light Of Christ
$58.00
From The Artist - Julia Watkins
"The Light Of Christ", those simple words are packed with many meanings to people and groups throughout the world.
But in this painting, it represents the divine energy that emanates from God and flows through all things, including each of us.
It signifies the healing powers, the laying of hands by Jesus.
It celebrates the miracle of one who has achieved the highest level of spiritual consciousness while still earth bound.
It captures the unimaginable beauty of all these things, their myriad of deep meanings and the bringing of light to our world.
In so many ways, and on so many levels, this image is simply fascinating to me, because after I painted it, I felt as if another hand had rendered its creation.
AVAILABLE PRINTS
We are offering top quality giclee prints of "Light Of Christ". Just click "Add To Cart" above.
These are not posters but instead are the same archival quality prints collected by museums. They are printed using special inks and paper so hey will remain colorful and vibrant for over 100 years. Each is hand-signed by Energy Artist Julia.
ABOUT THE ARTIST
A prodigy artist who entered art school and began taking graduate level classes at 16, Julia Watkins is best known as the founder of the Energism Art Movement, a style of art and concept where artists created art designed to help one connect to positive spiritual energy through art.
Her paintings are in the collections of Deepak Chopra, Carnegie Mellon and Children's hospital. For more information visit the Julia Watkins Website at www.platris.com or to see what others are saying visit her Energy Artist Julia Facebook Fanpage.
Please Note: DUE TO LARGE DEMAND FOR THESE ITEMS PLEASE ALLOW TWO WEEKS FOR YOUR ORDER TO SHIP. Large print orders are special order and nonreturnable.
This page, image and text © Copyright 2003-2013, Julia Watkins. All Rights Reserved. May not be reproduced, copied or otherwise used without written permission.