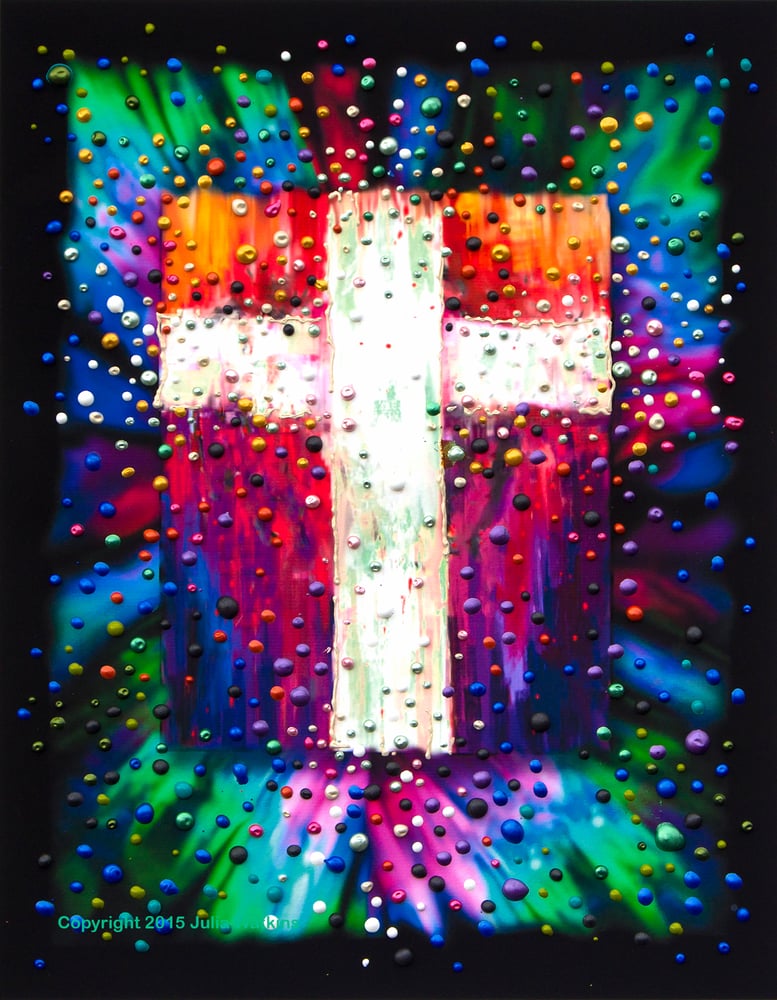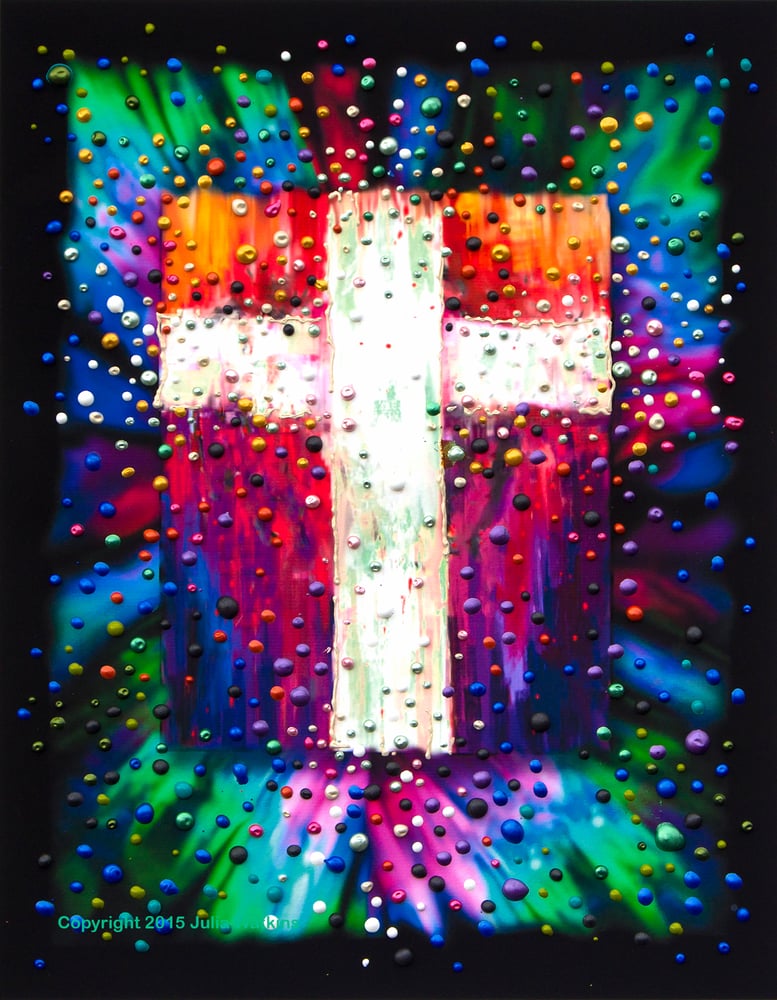 The Divine Energy Cross - Giclee Print
$58.00
This Divine Energy Cross Radiates The Power Of:


Eternal Life. Protection. Divine Blessing. The Holy Path.
Peace. Love. Joy.
Click ADD TO CART above to get yours today! Please allow two weeks for this item to ship.
Hand signed by the artist. This is a collectors quality, museum grade, archival print which will remain vibrant for over 100 years.
__________________________________________________
BE THE LIGHT!
Using her famous energy channeling techniques, and a lot of prayer, Energy Artist Julia has created this divinely inspired energy image for you -- simply radiating all the power and goodness of the light -- all the lessons of the word -- all the hope, love, and joy of those who accept the divine path.
Click ADD TO CART to get yours today.


WALK IN THE LIGHT!
This energy image helps you connect to the source, maintain your link to the energy of Christ and keep your attention on the things that truly matter.


SPREAD THE LIGHT!
This beautiful image helps you spread all the good you feel in your heart -- flowing out from your divine connection.
When people ask you where you got it, and what it means -- which they will - you can tell them -- share with them the joy and happiness you feel.
Click ADD To CART to get yours today.
__________________________________________________
PLEASE ALLOW ONE TO TWO WEEKS FOR YOUR ITEMS TO SHIP. Prints larger than our smallest size are special order and not returnable. Regular sized prints and other items sold with a 30 day money back guarantee.
This page, image and text © Copyright 2003 - 2015, Julia Watkins. All Rights Reserved.