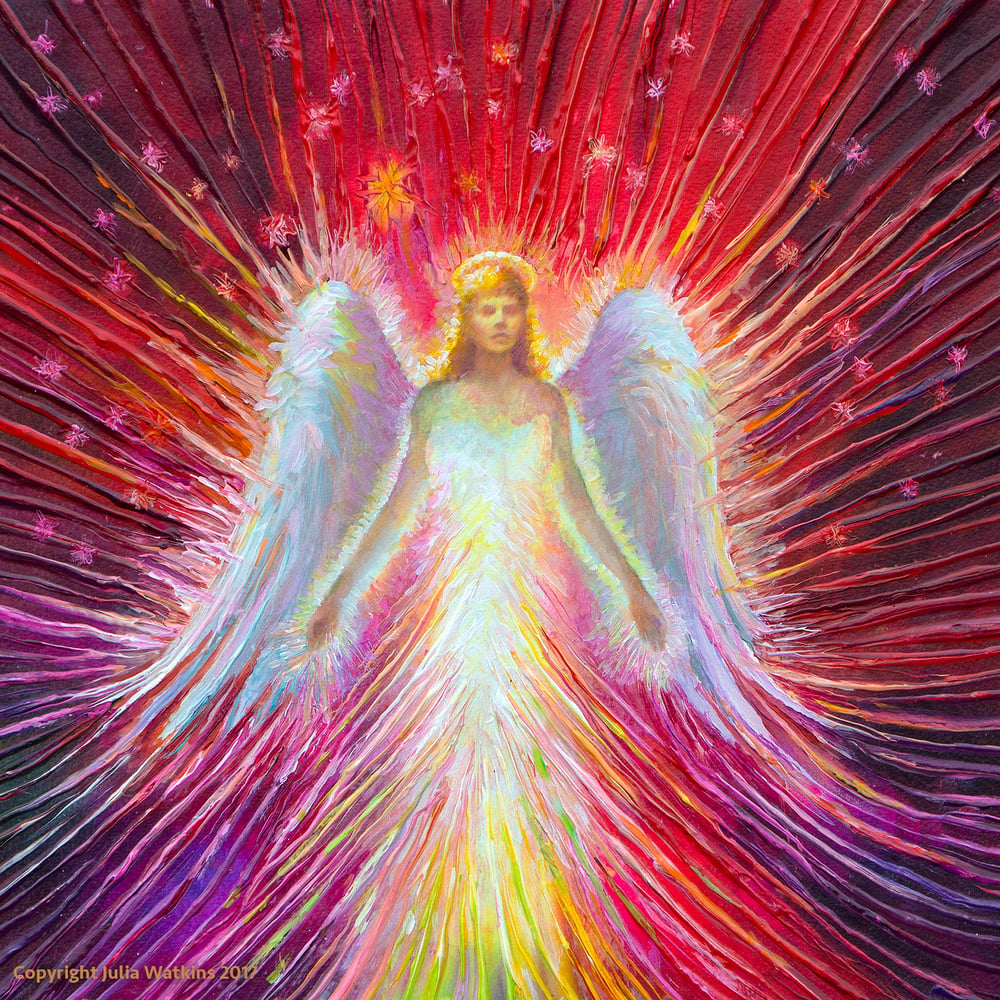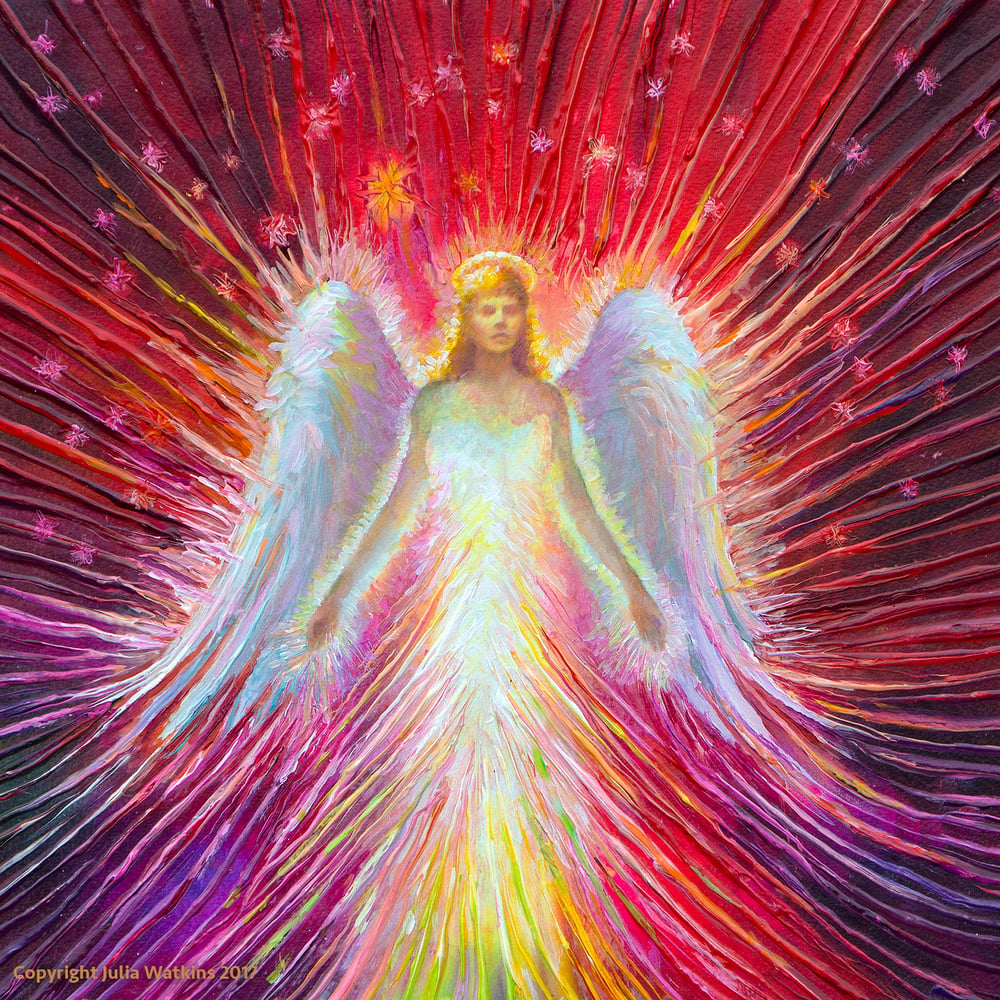 The Angel Of New Hope Energy Painting - Giclee Print
$58.00
Created by world renowned "Energy Artist Julia" this stunning energy channeled image transmits to you the divine energies of extreme joy and hope, filling your home with positive emotions and a feeling that somehow, we are on the cusp of a huge miracle.
Some believe this is the same angel who originally appeared announcing the birth of Christ 2,000 years ago. Why she chose to appear again at this time is a matter of much discussion. But if you let yourself relax and feel her energies, you will agree that her presence among us means something significant.
____________________________________________________
HOW IT IS MADE
This powerful energy print is made with loving care in our studios in Eagle, Colorado USA by world renowned "Energy Artist Julia." Julia is famous for channeling energies into artwork, creating pieces known to emit amazing positive spiritual energies. In particular, recently Julia asked the creator to help her find an angel that would bring us all hope, while focusing on the words "I bringing to you tidings of great joy" and this is the image she received.
This is a high grade archival print which will remain vibrant and colorful for over 100 years. It is far higher quality than a simple poster. It is sold with a 30 day money back guarantee and a 120 day exchange guarantee.
Click ADD TO CART to get yours while they are still available
__________________________________________________
This item, images and writing all Copyright 2017 Julia Watkins. All rights reserved. May not be reproduced or copied without written permission.
*Our obligation under this guarantee is for the price paid for the item only. No other guarantees are made or liability assumed.
NOTE: Larger prints (larger than our normal or smallest size) are custom order and therefore only returnable for a store credit. Larger prints take extra time for us to ship .. up to 3 weeks as they are special order.