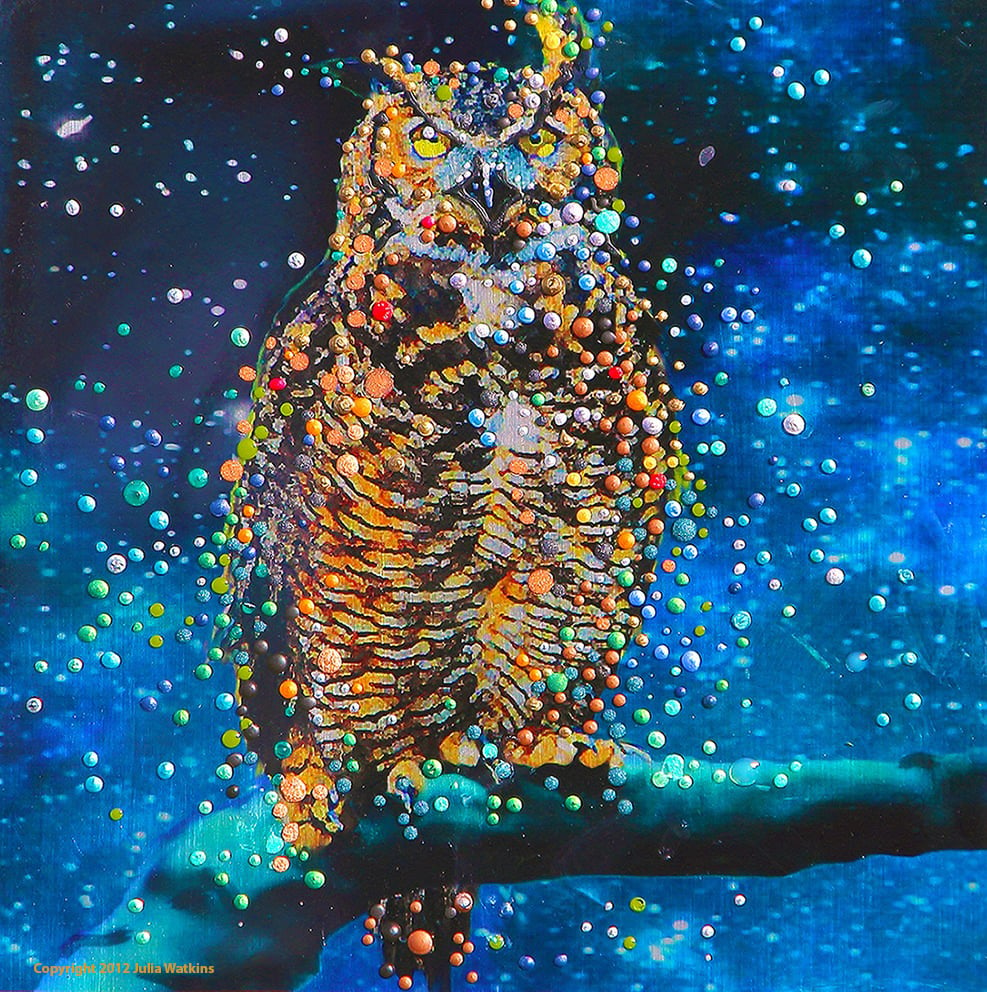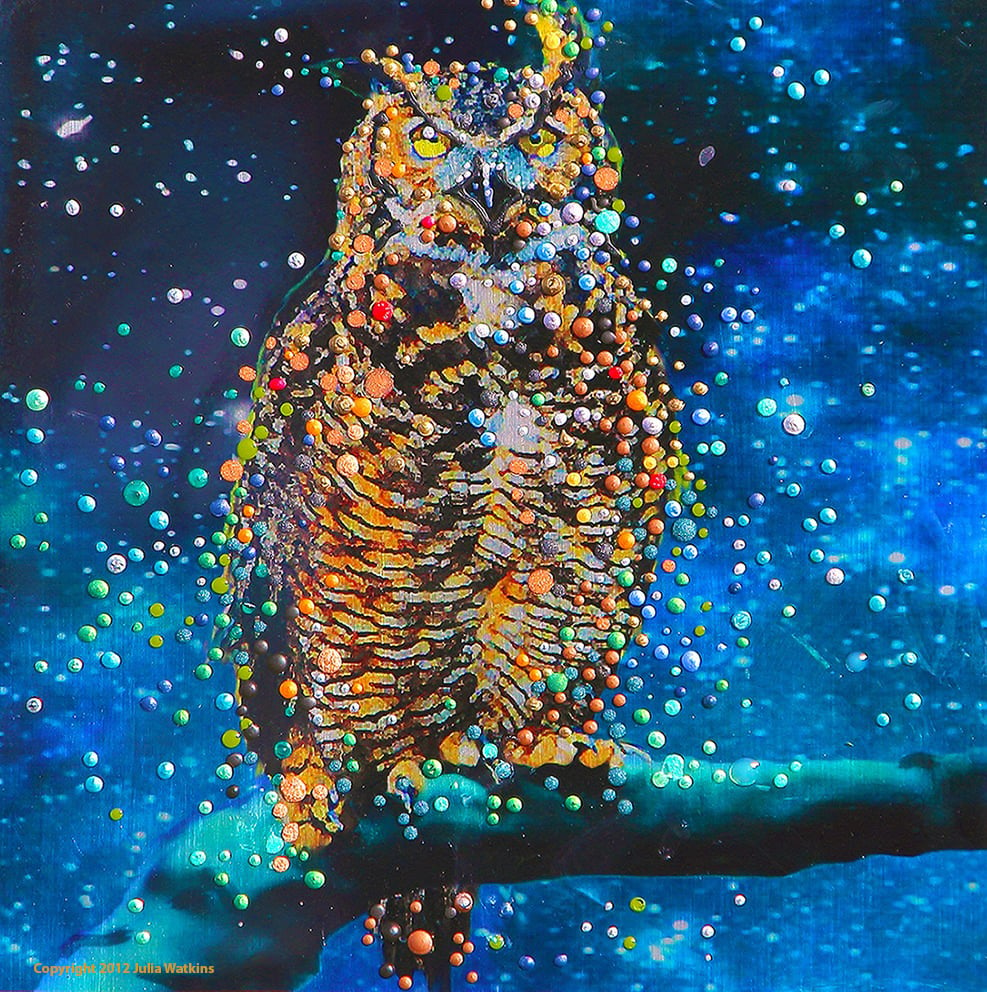 Star Owl - Conduit To Celestial Wisdom
$58.00
The owl as a totem is a powerful image in many cultures. To the Greeks and western civilization it usually has represented wisdom. To more aboriginal cultures the owl is the keeper of otherworldly secrets and even a guide in travels beyond this existence.
In this metaphysical energy painting by artist Julia Watkins, the owl is the both a conduit to deep understanding and a purveyor of the future represented by stars that seem to mix with energy emanating from the owl.
How To Use It
Focus on the owl image and imagine physical flight of your soul or mind to places where new insights and wisdom can take shape. You may want to ask a question before you do this. Then, in your mind look for quick impressions, thoughts, memories, stories and especially shapes that may come to you but quickly leave. Try to remember these. When you are done, write them down and look for patterns. Sometimes the insight is very clear while other times it may take a few days to understand what those mental images were trying to tell you.
About The Artist
A prodigy artist from a young age, Julia Watkins is best known as the founder of the Energism Art Movement, a style of art and concept where artists created art designed to help one connect to positive metaphysical energy and achieve higher levels of conscoiousness through art. Her paintings are in the collections of Deepak Chopra, Carnegie Mellon and Children's hospital. For more information on Julia Watkins visit her website at http://www.platris.com or visit her on facebook and see what others have to say at: https://www.facebook.com/pages/Energy-Artist-Julia/153285945646

Please Note: DUE TO LARGE DEMAND FOR THESE ITEMS PLEASE ALLOW TWO WEEKS FOR YOUR ORDER TO SHIP. We send items US Postal Priority which can take between 2 days and 2 weeks to arrive. Please let us know if you need to arrange for quicker shipping. We charge shipping for international orders but any customs fees or duties are to be paid by recipient.
This page, image and text © Copyright 2013, Julia Watkins
All Rights Reserved. May not be reproduced, copied or otherwise used without written permission.