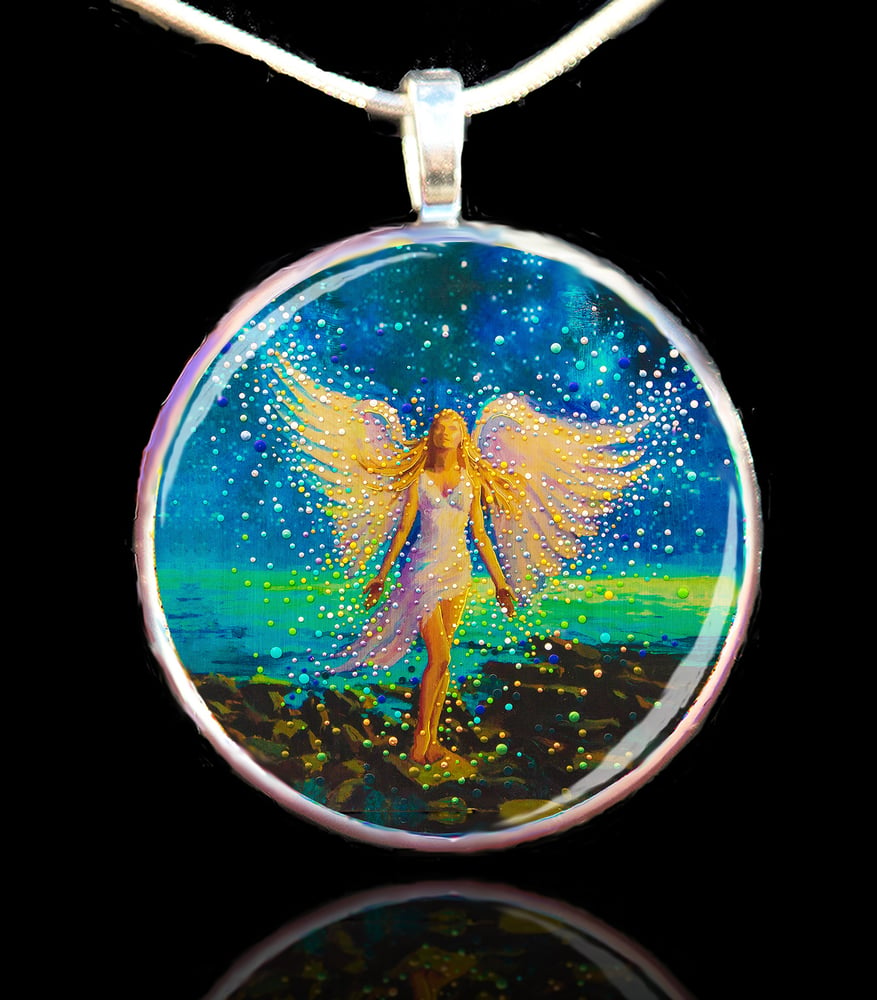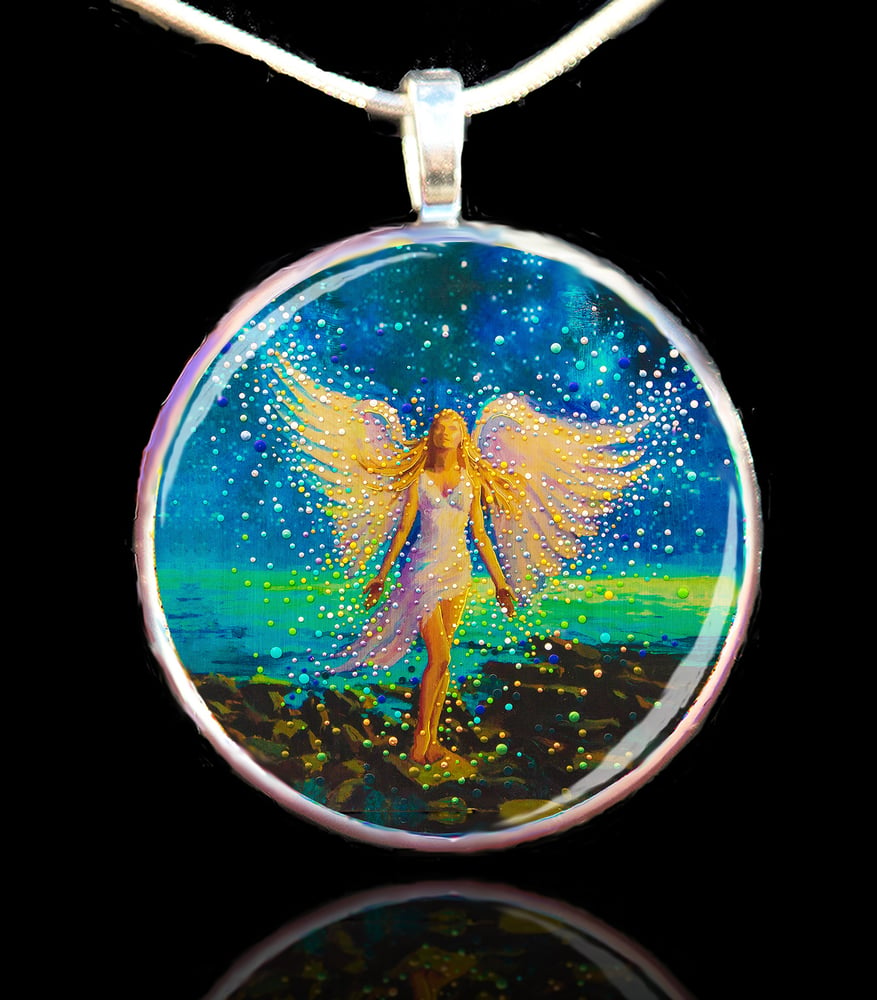 Star Angel Personal Comfort Pendant
$59.00
She travels across an ocean of stars to turn you back to the good light.
She reminds you that you have a special purpose ... that all events in heaven and on earth have come to pass so you are here, in this place, right now.
She tells you to let go of your worries and fears because you are exactly where you are supposed to be, and that in the end, all things will be right.
ABOUT: This pendant brings to its wearer a message of divine purpose and comfort. When you are feeling down, touch it often, feel its angelic energy and know that you are important to the universe, that you are here for a reason, and that in the end, things will be fine.
AVAILABLE PENDANTS
Size: 1.75" x 1.75"
Based on the painting "Star Angel" by world renowned "Energy Artist Julia." Hand made with loving care. Chakra balanced and energy enhanced by the artist. Fired resinated glass, opal, metallic print on stainless. Artentium silver bale. Price is for the pendant only. Chains are sold separately.
ABOUT THE ARTIST
A prodigy artist from a young age, Julia Watkins (Energy Artist Julia) is best known as the founder of the Energism Art Movement, a style of art and concept where artists created art designed to help one connect to positive metaphysical energy and achieve higher levels of consciousness through art. Her paintings are in the collections of Deepak Chopra, Carnegie Mellon and Children's hospital. For more information on Julia Watkins visit her website at http://www.platris.com or visit her on facebook and see what others have to say at: https://www.facebook.com/pages/Energy-Artist-Julia/153285945646

Price is for the pendant. Chains are sold separately.