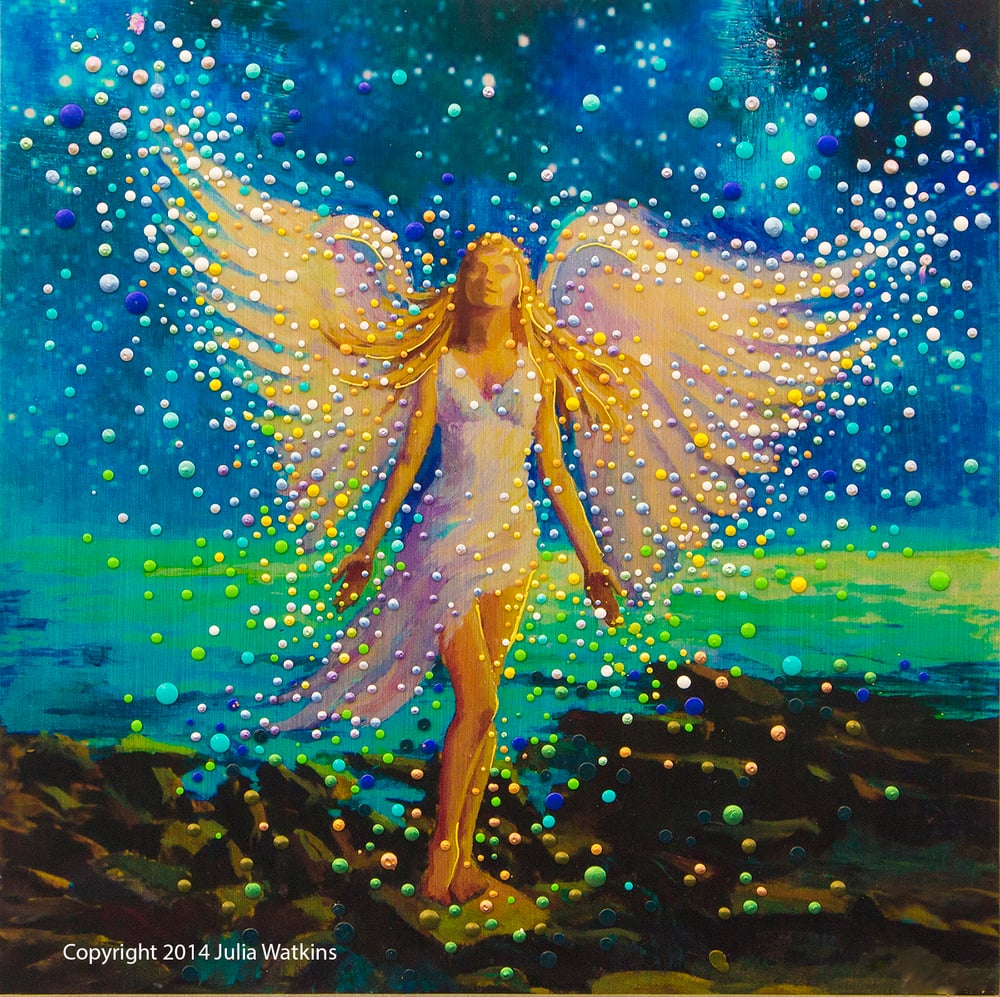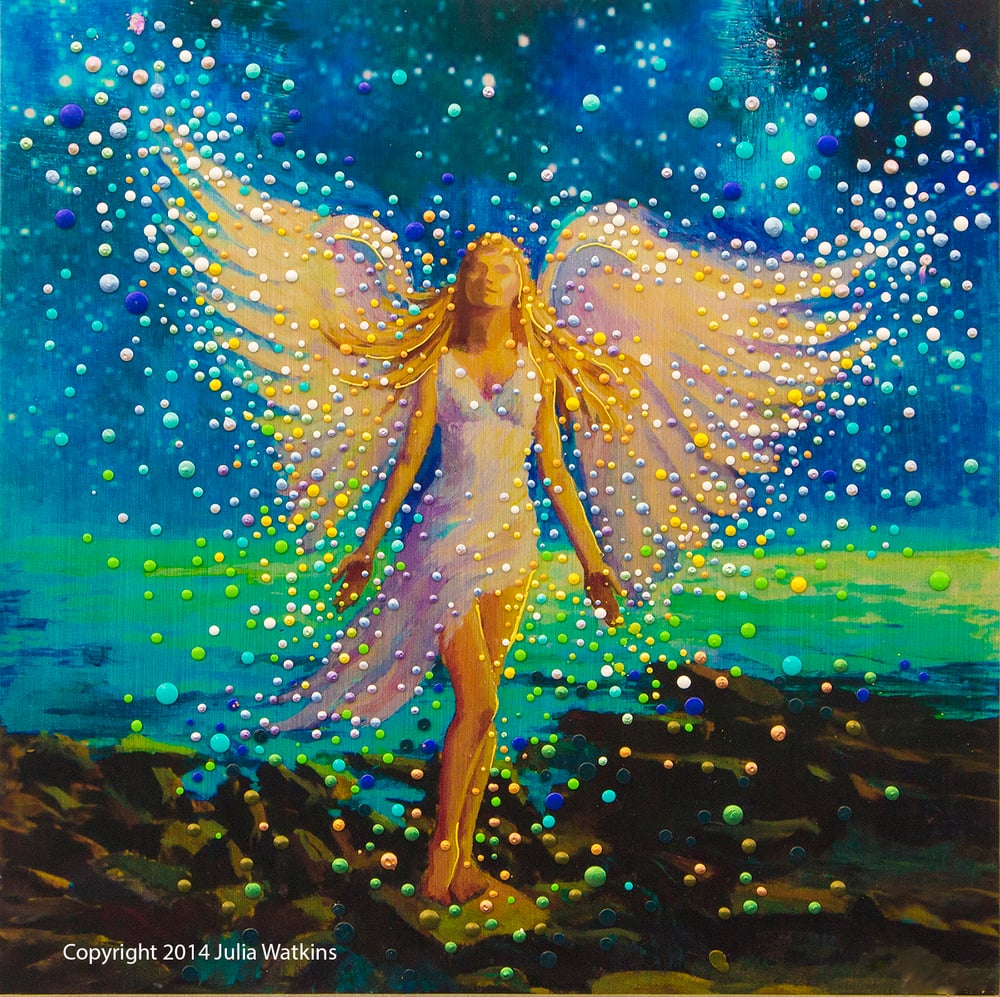 Star Angel - An Angelic Message Of Comfort and Divine Purpose
$58.00
She travels across an ocean of stars to turn you back to the good light.


She reminds you that you have a special purpose ... that all events in heaven and on earth have come to pass so you are here, in this place, right now.
She tells you to let go of your worries and fears because you are exactly where you are supposed to be, and that in the end, all things will be right.
ABOUT: This energy enhanced image brings to you a message of divine purpose and comfort. When you are feeling down, stand next to it often, feel its angelic energy and know that you are important to the universe, that you are here for a reason, and that in the end, things will be fine.
Available Prints
We are offering top grade giclee prints based on this original painting. These are not posters but archival prints that meet the quality standards of museums and fine art collectors. They are rated to remain colorful and vibrant for over 100 years. Click "Add To Cart" to order one today. All measurements in inches.
About The Artist
A prodigy artist from a young age, Julia Watkins is best known as the founder of the Energism Art Movement, a style of art and concept where artists created art designed to help one connect to positive metaphysical energy and achieve higher levels of conscoiousness through art. Her paintings are in the collections of Deepak Chopra, Carnegie Mellon and Children's hospital.
For more information on Julia Watkins visit her website at http://www.platris.com or visit her on facebook and see what others have to say at: https://www.facebook.com/pages/Energy-Artist-Julia/153285945646
Please Note: DUE TO LARGE DEMAND FOR THESE ITEMS PLEASE ALLOW TWO WEEKS FOR YOUR ORDER TO SHIP. Larger prints (anything over our smallest size) are special order and are not returnable.In addition, larger prints are shipped to us from out of state and can take an additional 1 to 2 weeks to ship.
This page, image and text © Copyright 2003 - 2013, Julia Watkins
All Rights Reserved.