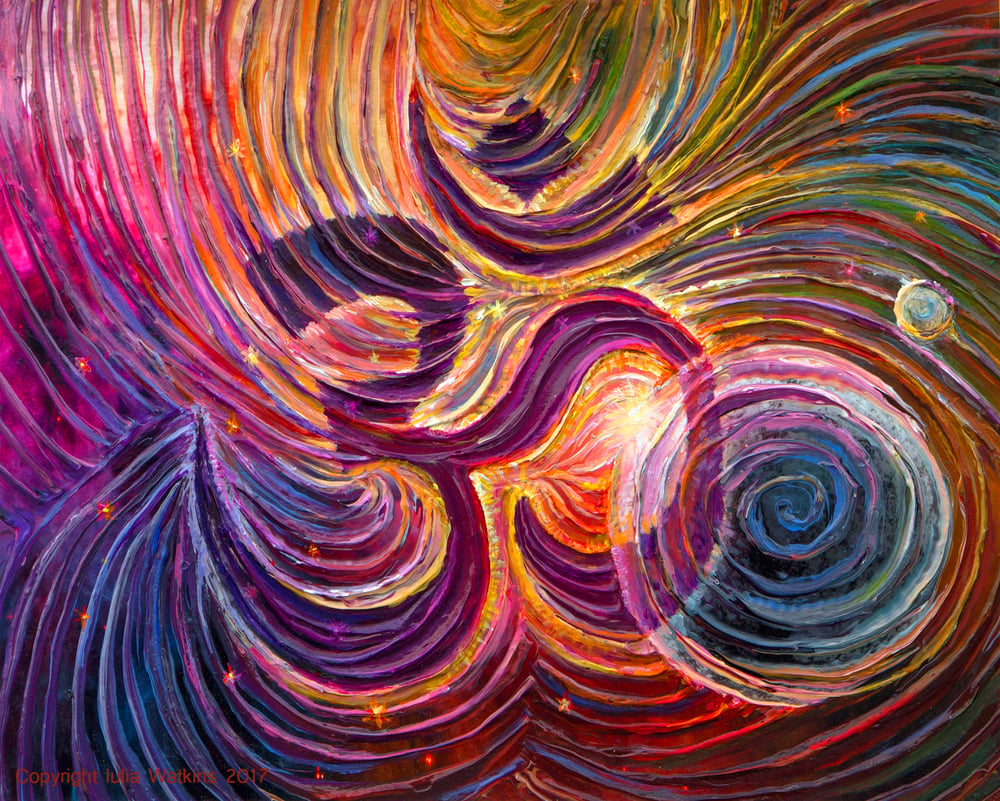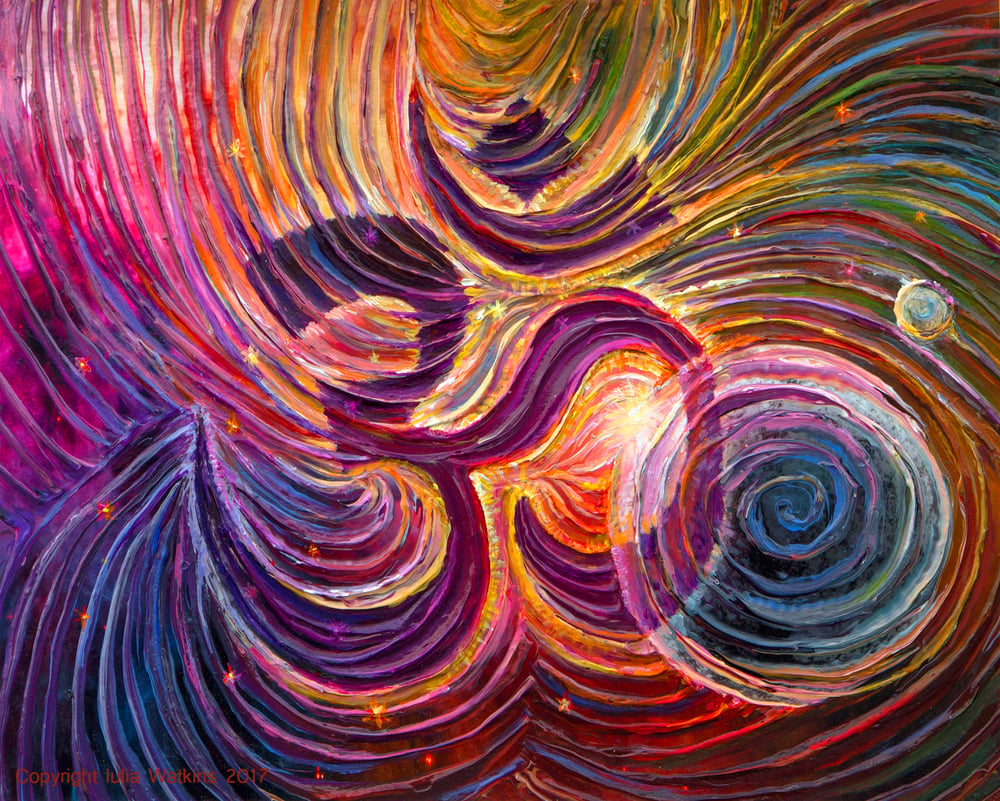 Sacred Om Energy Painting - Gicleee Print
$58.00
The sacred vibration of the universe. Spiritual Harmony. Interconnectedness. Enlightenment.
This ancient Sanskrit Om symbol contains the sacred vibration of the universe — creating the vibrational frequency of harmony within you and connecting you once again to the energies of all living beings — so you will never feel alone or lost again.
All you have to do is focus on it and repeat the word Om to yourself.
Try it now and see how much better you feel.
Created by Energy Artist Julia using her renowned "raw energy" channeled techniques, the Sacred Om is guaranteed to create for you a new or renewed link to spiritual awareness. If it doesn't work for you, return it within 30 days for a refund.
Click ADD TO CART to get yours today.
___________________________________________________
ONLY 12 AVAILABLE AS AN INTRODUCTORY OFFER. SO ACT NOW!
____________________________________________________
HOW ITS MADE
This powerful energy print is made with loving care in our studios in Eagle, Colorado USA by world renowned "Energy Artist Julia." Julia is famous for channeling energies into artwork, creating pieces known to emit amazing spiritual energies.
This print is chakra balanced, energy enhanced and personally blessed by the artist. It is a high grade archival image which will remain vibrant and colorful for over 100 years. Sold with a 30 day money back guarantee and a 120 day exchange guarantee. Guaranteed for life against defects in materials or workmanship!
Click ADD TO CART to get yours while they are still available
__________________________________________________
This item, images and writing all Copyright 2017 Julia Watkins. All rights reserved. May not be reproduced or copied without written permission.
*Our obligation under this guarantee is for the price paid for the item only. No other guarantees are made or liability assumed.
NOTE: Larger prints (larger than our normal or smallest size) are custom order and therefore only returnable for a store credit.