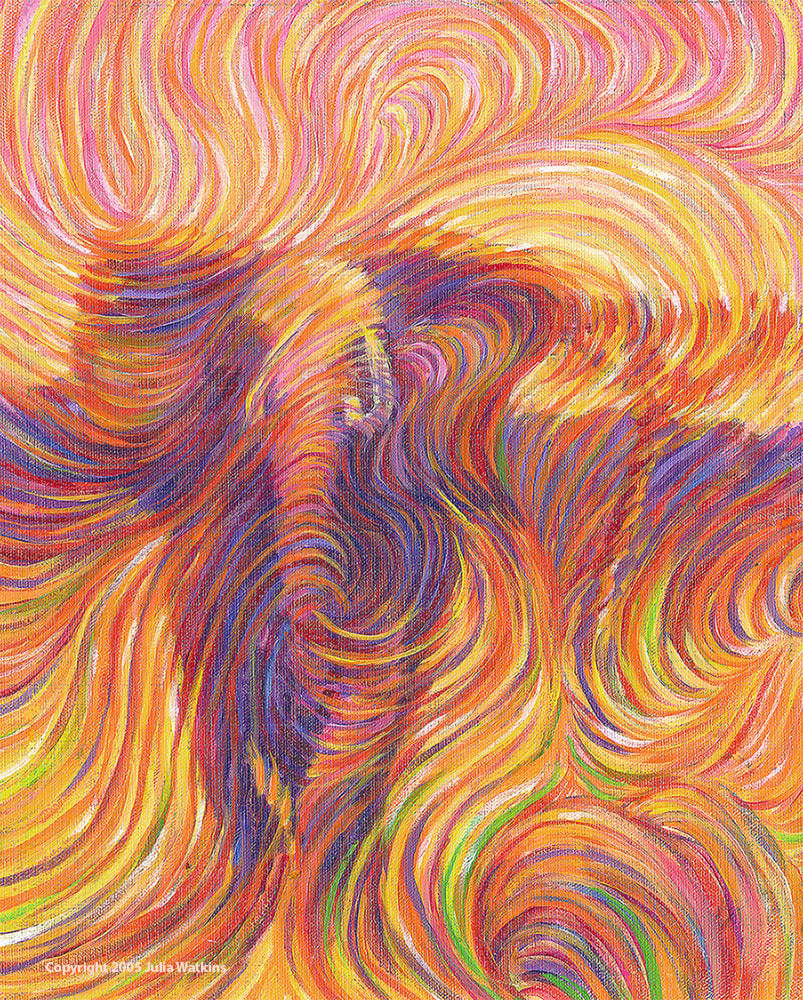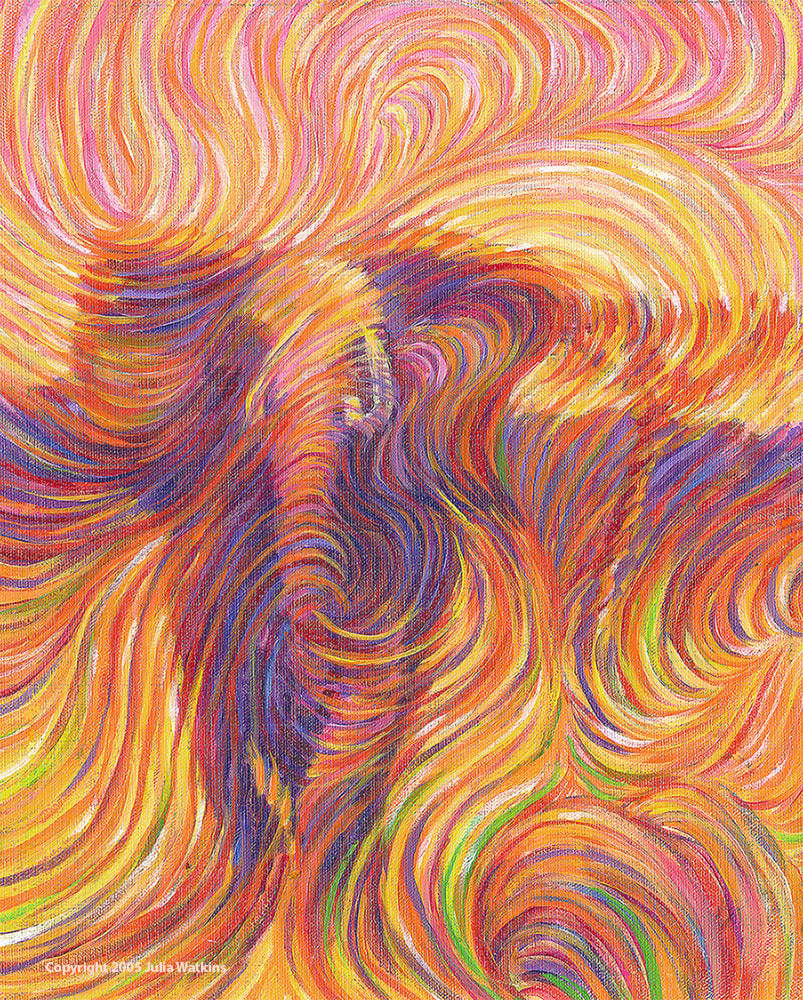 Metaphysical Elephant
$58.00
Elephant Charge. Unstoppable Power. Creation from nothingness.
Based on the painting "Elephant Charge" by award winning energy artist Julia Watkins, this image captures the raw, unstoppable power of a bull elephant. The image appeared to the artist out of a fold in energy patterns making up an African landscape, creating the perception of something being created from nothingness, as if the artist's imagination willed it to be. She originally named the painting "creation from nothingness" but later changed it to "Elephant Charge."
This stunning hand-signed museum grade giclee print has been reproduced from the painting. It is a top quality giclee print where you can see individual brush marks from the original. It will hold its color over 100 years! It is hand signed by the artist.
Size: 11 x 14 matted to a standard 16 x 20 size.
The Energy
Elephant Charge helps you call upon the raw force of nature to create your own path and destiny. Use its energy when you need to drive, unwavering toward something you have envisioned.
About This Art Style
The swirls in this image represents the spiritual energy that exists all around us. Pioneered by artist Julia Watkins, this art style, known as energism seeks to use art to help humanity connect to universal energy flow promoting both healing and higher consciousness.
Ms. Watkins artwork is currently in the collections of such notables as Deepak Chopra and Carnegie Mellon University.
For more information on Julia Watkins, visit the Platris Fine Art
website at http://www.platris.com or visit the facebook page Energy Artist Julia.
This website, page, image and text © Copyright 2012, Julia Watkins All Rights Reserved. May not be reproduced, copied or otherwise used without written permission.