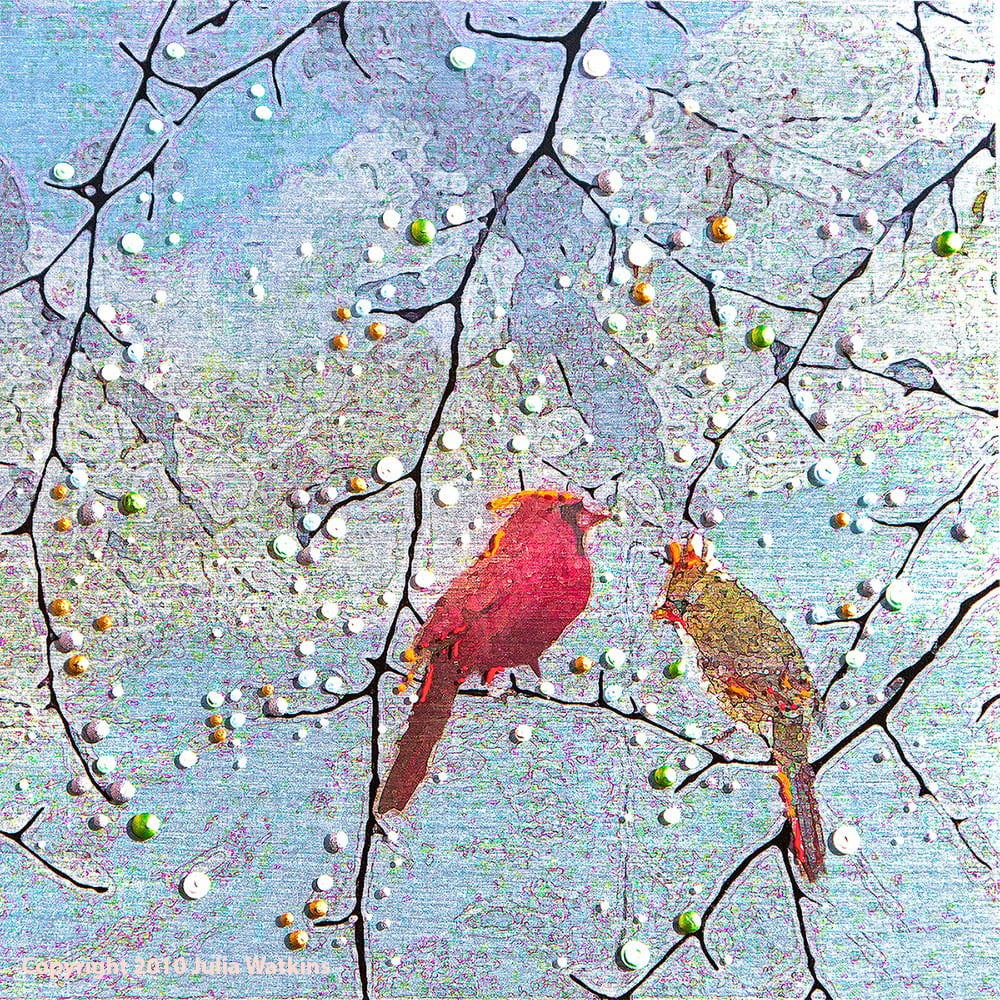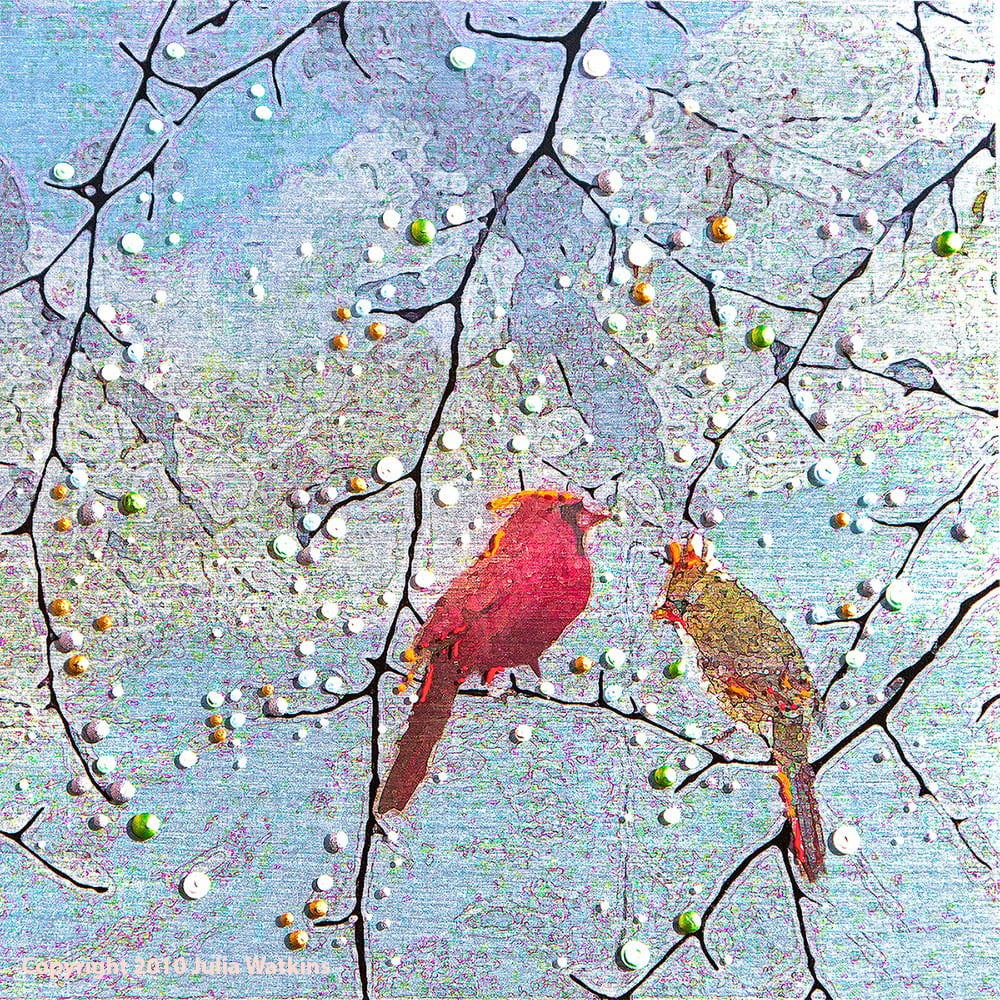 The Courtship
$58.00
From The Artist
I recently created this painting for a single friend to put in the relationship corner of her home. It was to serve as a powerful symbol of mates, the beauty and joy of their courtship. My friend has been alone for quite some time. We both felt it would bring that energy of a new mate into her life.
I thought I should create prints for others in this situation or for those who just love cardinals. Cardinals always brighten my day and the prints bring a lot of cheer into a room.
Growing up, I remember that even on a winter's day, and especially in spring, the sound of mated cardinals would cheer my most gloomy mood. Everyone stops to look. Everyone loves them.
What's also interesting about them is that both sing, and both share in parenting. It is as if they represent the perfect companions.
Prints:
We are offering these top quality, museum grade, archival prints. They are done using special paper and inks so they will retain their color for over 100 years. Click "Add To Cart" to get yours today.
About The Artist
A prodigy artist from a young age, Julia Watkins is best known as the founder of the Energism Art Movement, a style of art and concept where artists created art designed to help one connect to positive metaphysical energy and achieve higher levels of conscoiousness through art. Her paintings are in the collections of Deepak Chopra, Carnegie Mellon and Children's hospital. For more information on Julia Watkins visit her website at
www.platris.com or visit her on facebook and see what others have to say at: https://www.facebook.com/pages/Energy-Artist-Julia/153285945646
Please Note: DUE TO LARGE DEMAND FOR THESE ITEMS PLEASE ALLOW TWO WEEKS FOR YOUR ORDER TO SHIP.
This page, image and text © Copyright 2012, Julia Watkins
All Rights Reserved. May not be reproduced, copied or otherwise used without written permission.