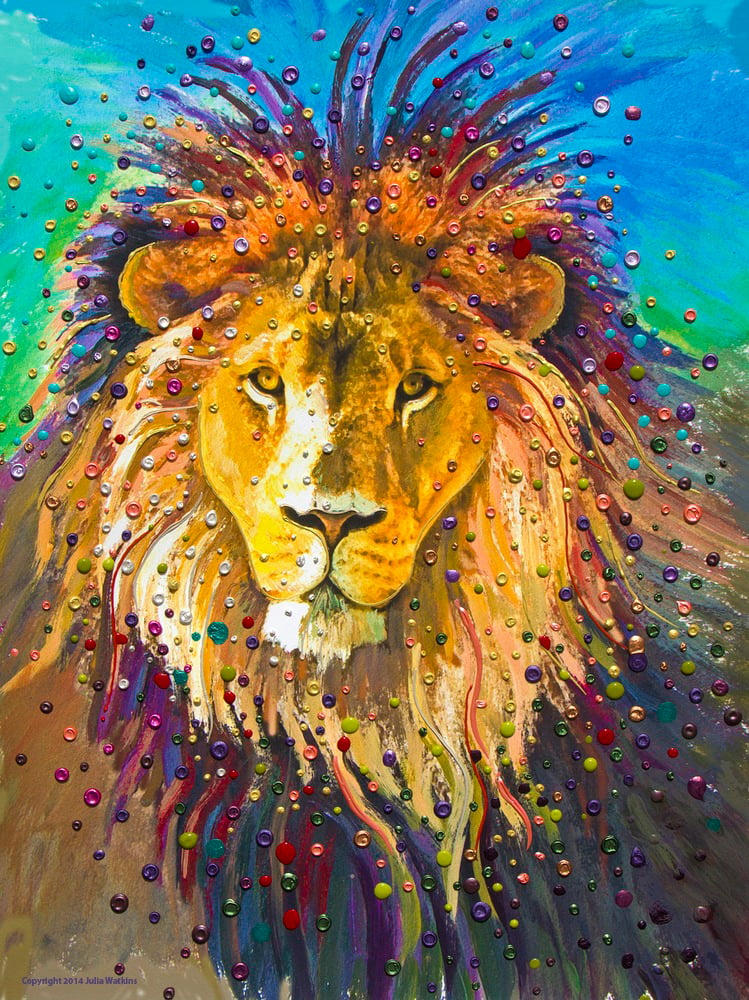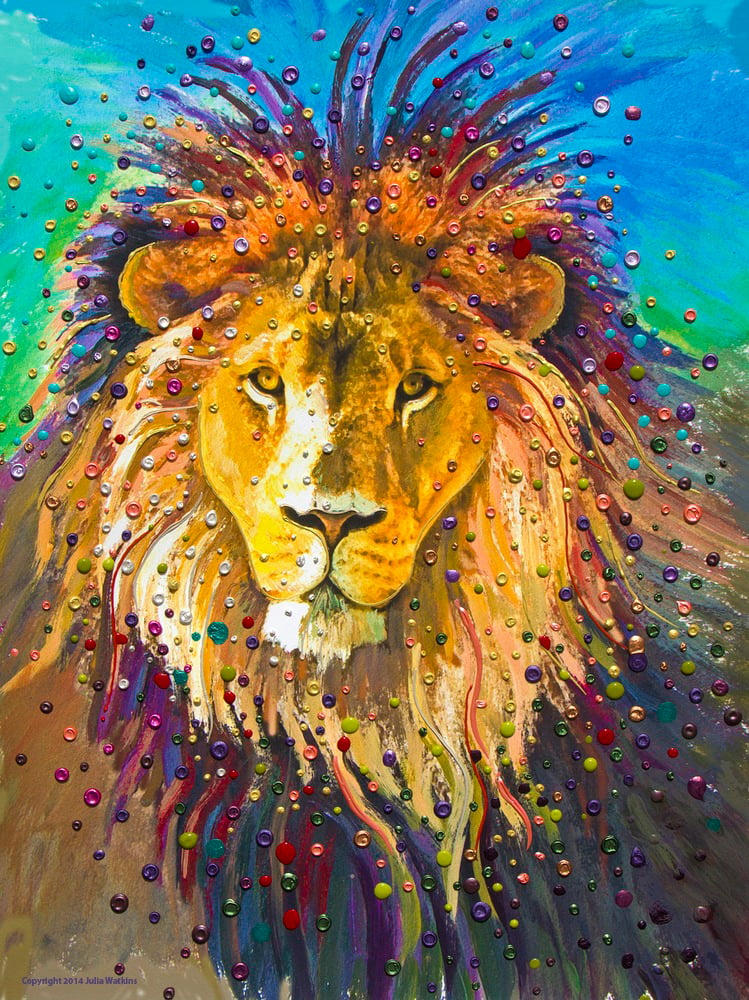 Lion Heart Energy Painting - Giclee Print
$58.00
Julia's newest creation helps you positively deal with difficult or uncomfortable situations and get your life back on track.

Click ADD TO CART above to get yours today!
We are offering top grade giclee prints based on this original painting. These are not posters but archival prints that meet the quality standards of museums and fine art collectors. They are rated to remain colorful and vibrant for over 100 years. Click "Add To Cart" to order one today. All measurements in inches.
CLICK ADD TO CART ABOVE TO GET YOURS TODAY!
GAINING THE STRENGTH TO DEAL WITH DIFFICULT SITUATIONS
Lion Heart helps you discover your personal power, the unconquerable strength of spirit and will that exists deep within your soul. When dealing with difficult situations, it gives you courage straight from the heart of the lion, a very powerful spirit animal.
Whatever you face, all the trials and tribulations of your life, are so much easier to overcome when you embrace the spirit of the lion. The lion teaches you that the obstacles you face should be viewed as opportunities to grow and to help others grow as well.
Click ADD TO CART to get yours today.


IT IS TIME TO ADDRESS THAT THING YOU HAVE BEEN PUTTING OFF
Lion spirit gets us to face things and provides strength of character in doing it, ensuring a more favorable outcome.
This can be something external you've been putting off, or something internal, like a personal weakness that needs to be addressed. It can be telling someone how you feel or even standing up for a cause.
Lion Heart is all about revealing your internal power -- so you can more easily deal with the important things you know you should address, but might be uncomfortable.


YOU WILL NEVER LOSE WHEN YOU HOLD TRUE TO YOURSELF
Ultimately, when you have the heart of a lion, even when you lose, you don't really lose. By holding true to your beliefs and ideals, you gain strength of spirit and inspire those around you to do the same.
This is what being a hero means. When you look back over your life, the people you most respect now are those who didn't follow the crowd or give up, but instead followed through with their good intent. They had strength of will and the heart of the lion. You can too!


YOU CAN'T RISK JUST LETTING THINGS GO
Not dealing with the important things can have very negative long term effects on your life and spiritual development.
The chakra balanced, energy enhanced Lion Heart image can help you today!
Click "Add To Cart" and get yours now!
____________________________________________________


ABOUT THE ARTIST
A prodigy artist from a young age, Julia Watkins is best known as the founder of the Energism Art Movement, a style of art and concept where artists created art designed to help one connect to positive metaphysical energy and achieve higher levels of consciousness through art. Her paintings are in the collections of Deepak Chopra, Carnegie Mellon, Longview Museum and Children's hospital.
For more information on Julia Watkins visit her website at http://www.energyartistjulia.com or visit her on facebook and see what others have to say at: https://www.facebook.com/pages/Energy-Artist-Julia/153285945646
Please Note: Larger prints are special order and are not returnable.
This page, image and text © Copyright 2003 - 2014, Julia Watkins. All Rights Reserved.