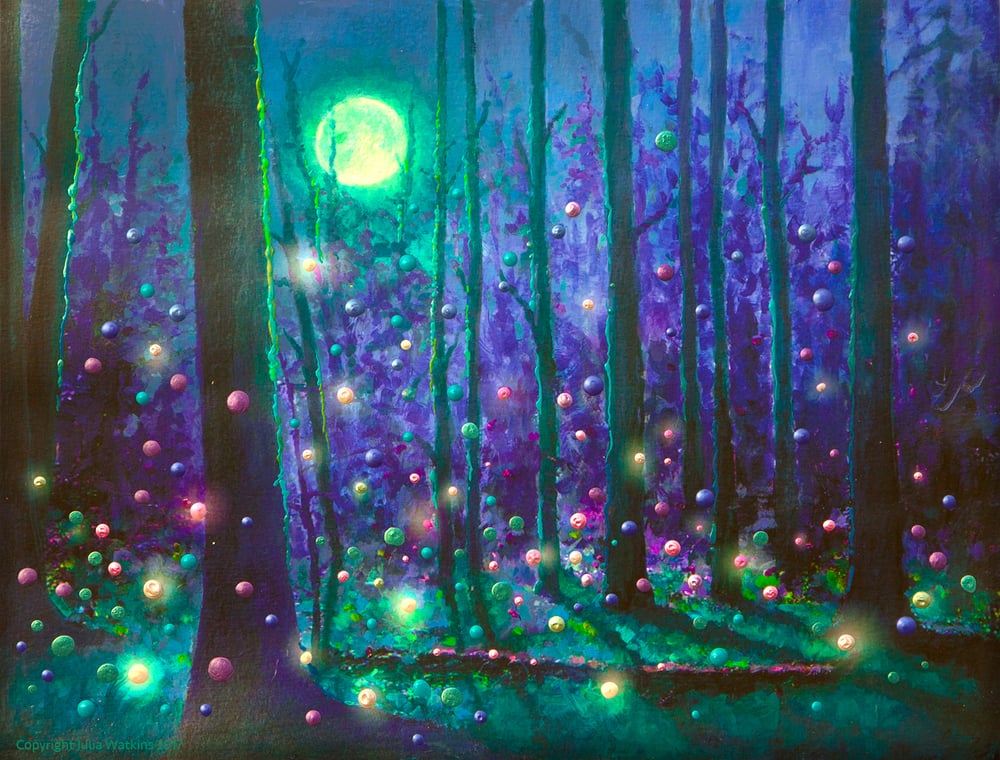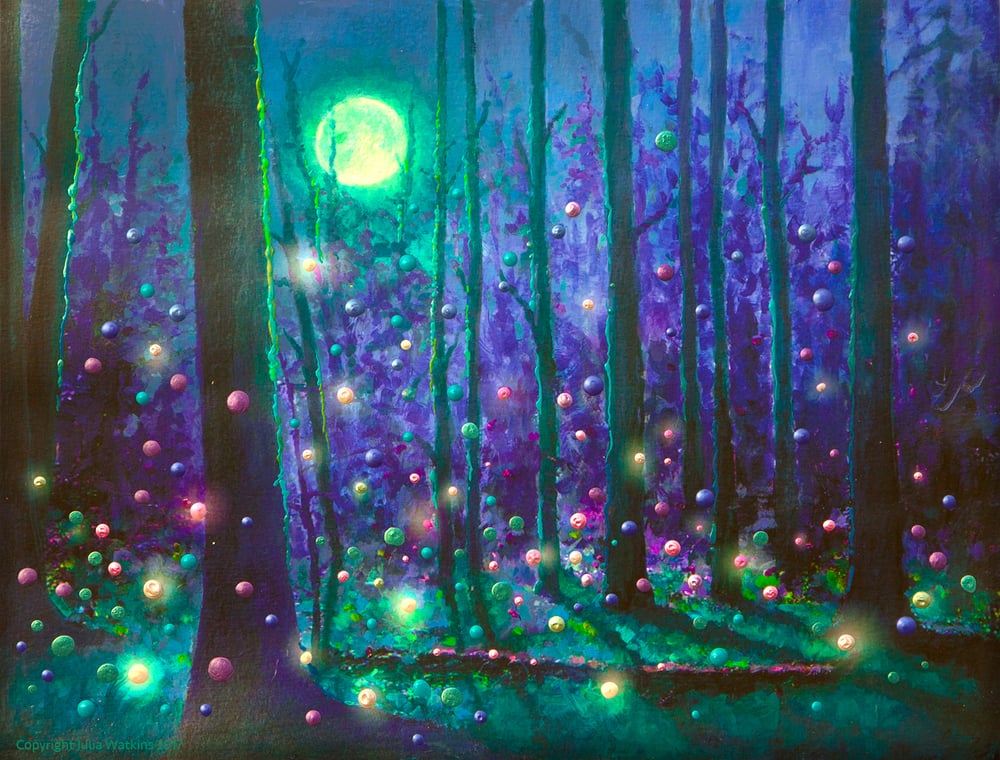 Fairy Forest Magical Energy Painting - Gicleee Print
$58.00
Do you want to bring back that sense of magic and wonder into your life?
This Powerful "Fairy Forest" Metaphysical Image Help You Reconnect To The Wondrous And Magic Energies You Once Knew Where Anything Seemed Possible.
Plus The Fairies Brings You Good Luck And Guides You To A Better, Happier Life.
Stare Into It Now And Experience A Profound Change In Your Energies. Learn how it works below.
Click ADD TO CART then go to the CHECKOUT to get one of ONLY 12 that are available.
We guarantee if you get this beautiful print, its energies will help ease your burden in life. If it doesn't work for you, return it within 30 days for a refund. *
____________________________________________
HOW ITS MADE
This energy channeled print is made with loving care in our Eagle, Colorado studio. Chakra balanced, energy enhanced and personally blessed by the artist. This is far more than a poster. It is a high grade archival, fine art print which will remain vibrant and colorful for over 100 years. Sold with a 30 day money back guarantee and a 120 day exchange guarantee.
Click ADD TO CART to get yours while they are still available
____________________________________________
ABOUT
Do you feel your life is lacking that magic — that spark you once knew when life was wonderful and anything was possible?
Maybe things seem dulled down or you may have even lost faith that your situation will improve?
Actually, there isn't a person in the world who hasn't felt the same way at times. You are not alone.
Here is an easy way to energetically pull the magic back into your life and feel wonderful again — and it only takes a few minutes.
Try staring into "The Fairy Forest", Energy Artist Julia's channeled, magical energy image and see how much better you feel — that you begin to believe once again that the world is filled with possibility, that you are chosen to receive it, and that your future will be blessed with light and wonder.
FAIRIES HAVE ALWAYS HELPED US
In legend, these "Will O Wisp" beings helped lost travelers who had treated them well find their way home, and even provided the key to finding lost treasures secreted away in the deepest recesses of the forest.
They are here now to lead you back to what you have lost, showing the way to something better for you. And remember, the treasures they lead you to may be physical, but they can also simply be giving you a newfound love of life and joy in just being alive.
There are no coincidences. If you are seeing this now, they have come to help you, to take you to a better place in your life.
You probably are already beginning to feel the effects of this image on your energies. Imagine how you will feel over time as the powers of the fairies begin to soothe your hurts, dispel your fears and bring back your belief that the world can be truly good.
Looking at this image works just a little bit here. It works much better when you have one of the Fairy Forest energy prints gracing your home, or you wear one of the energy pendants throughout your day. People who put them on never want to take them off!
Click ADD TO CART to get one of those that are available.
___________________________________________
TRY IT RISK FREE
WE GUARANTEE that if you get a "FAIRY FOREST" energy print or pendant, and focus on its energies for two weeks, you will begin to feel a renewed sense of magic and wonder in your life, and your luck will improve. If not return it within 30 days for a refund.*
__________________________________________
THERE REALLY IS NOT ANYTHING OUT THERE WITH THIS KIND OF GUARANTEE THAT GETS THESE KINDS OF RESULTS.
Why not invest in your own happiness, and see your life change today!
PS. There are no coincidences, If you are seeing this, you were meant to see it. If it resonates with you, if you feel its energies, the cost is so small compared to how it can make you feel. Why not give it a try considering it is risk free?
Click ADD TO CART then go to the CHECKOUT to get yours today.
____________________________________________
It is time to feel a renewed sense of wonder with life and make every moment a magic one.
_____________________________________________
This item, images and writing all Copyright 2017 Julia Watkins. All rights reserved. May not be reproduced or copied without written permission.
Please allow two weeks for this popular item to ship, except for larger prints (larger than our smallest size) which are special order and take three weeks to ship.
NOTE: Larger prints (larger than our normal or smallest size) are custom order and therefore only returnable for a store credit.