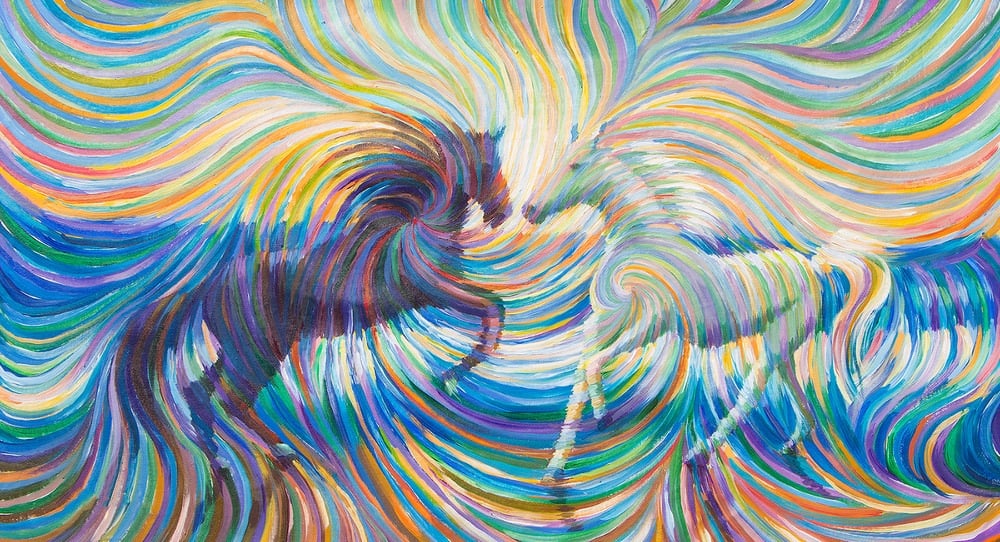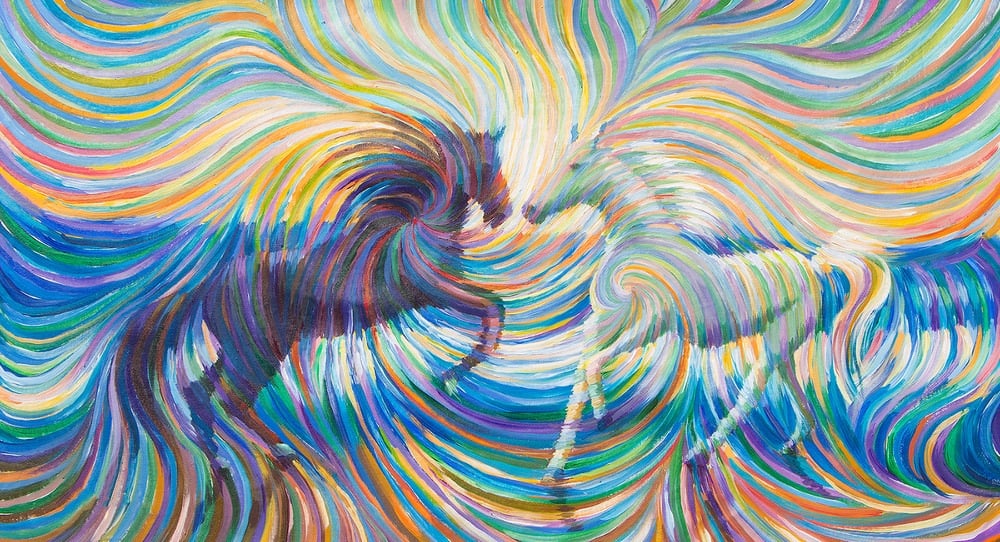 Equus - Yin and Yang
$58.00
This painting, with facing black and white horses on a beach, symbolizes the eastern concept of Yin and Yang -- the constant interplay of opposites to form harmonious balance. This is a central concept of Chinese medicine and a philosophy of life.


Created by world renowned "Energy Artist Julia" in her trademark representation of metaphysical energies through flowing, Tai Chi influenced swirls, this painting emits the energy of fluid balance.
It is there to remind you that proper balance in all things is the key to your own peace of mind. Let go of the hard extremes and find yourself once again centered.
PRINTS
The original painting sold. However, we are offering these top quality, museum grade, archival prints that are hand-signed by the artist. They are done using special paper and inks so they will retain their color for over 100 years! Click "Add To Cart" to get yours today.
ABOUT THE ARTIST
A prodigy artist from a young age, Julia Watkins is best known as the founder of the Energism Art Movement, a style of art and concept where artists created art designed to help one connect to positive metaphysical energy and achieve higher levels of consciousness through art. Her paintings are in the collections of Deepak Chopra, Carnegie Mellon and Children's hospital.
This page, image and text © Copyright 2003-2013, Julia Watkins
All Rights Reserved. May not be reproduced, copied or otherwise used without written permission.