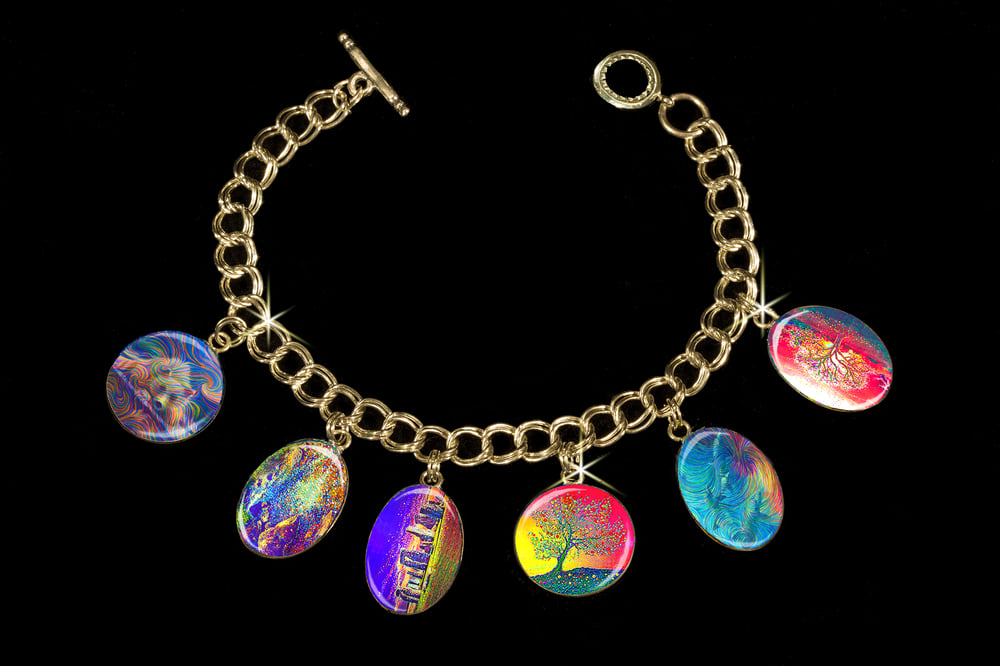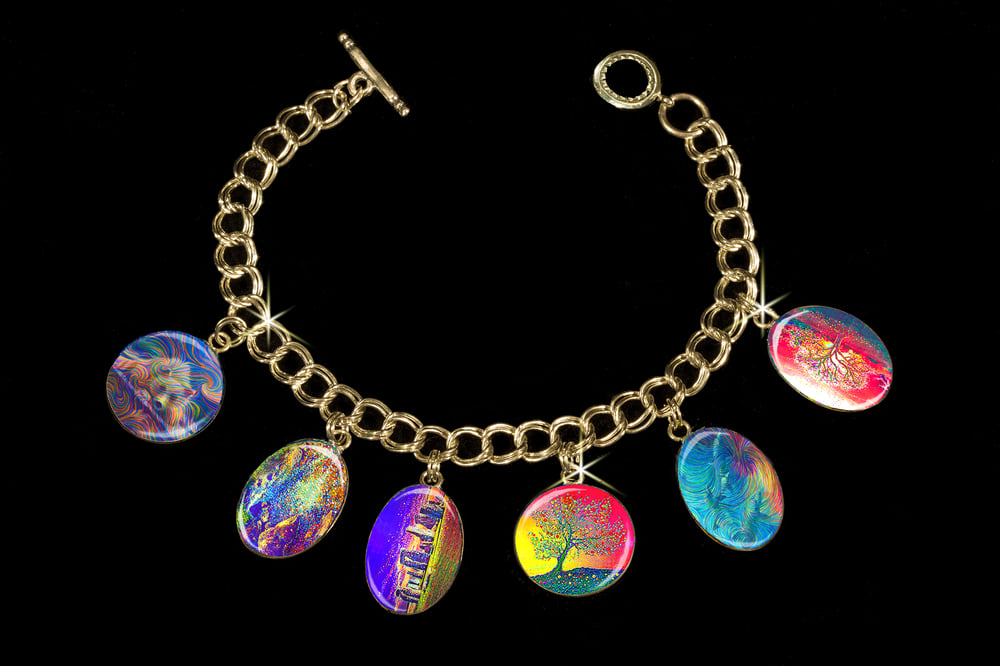 Energy Healing Charm Bracelet by Julia Watkins. Use discount code HEAL50 to get $50 off this item.
$174.00
Get $50 off this item today! Just click ADD TO CART above then enter discount code HEAL50.

This item is offered in two options. 1. Charms only or 2. Charms plus a sterling silver double wrap bracelet. PLEASE NOTE: IF YOU CHOOSE THE "CHARMS ONLY" OPTION ABOVE YOU WILL ONLY RECEIVE THE CHARMS
ABOUT


This Energy Healing Charm Bracelet combines the energies of Julia's strongest charms for spiritual healing. When combined, each charm amplifies the energy of the others for a much more powerful energy field.
This bracelet is chakra balanced, energy enhanced and personally blessed by world famous energy artist Julia.
CLICK "ADD TO CART" ABOVE TO GET YOURS TODAY!
MORE
For years now, we've known that positive thoughts can help lead you to better health.

Way back in the 1960's the famous writer Norman Cousins claimed to have cured himself from a debilitating disease - - by watching old Marks Brothers and Abbot and Costello movies in his hospital room
It is so very important to your health and well-being to keep positive thoughts and feelings in your mind.

Really, positivity and love are the goals of most spiritual practices, at least those we consider "of the light."

Over the years, Julia has created a lot of jewelry and paintings where she focuses on channeling positive energies.

Her hope is that this Energy Healing Charm Bracelet will help you remain positive and thereby heal your spirit, soul or however you choose to refer to your inner being.

___________________________________________________
Your life is too important to the universe to let it get bogged down in harmful negative energies.

You could wait, but why? Click ADD TO CART and get started today.
___________________________________________________
These charms create a constant reminder or focal point for your positive thoughts and feelings. They can help you stay up in troubling times which can be helpful in maintaining good health. Click here to see them.

And combining the charms amplifies the energy of each -- to create a far more powerful field of spiritual healing energy.

While they are not meant to replace any sort of medical or psychological treatment, and I encourage you to always see a doctor, I hear stories daily from people who have held them close and felt comfort when they needed it.

Remember. You deserve to feel better!
__________________________________________________
CHARMS INCLUDED WITH THIS BRACELET
Theta Healing Tree Charm. Based on a life-altering healing vision experienced during a coma by a well known theta healer. It energizes the other charms through a connection to the tree of life.
Stonehenge Sacred Healing Portal Charm. Stonehenge has been visited since prehistoric times for religious and healing ceremonies. This charm adds ancient healing energies and cosmic alignment to all the other charms.
Dolphins Healing Energy Charm. Not only does it connect you to the healing energies of dolphins, it helps the other charms work
in fluid unison.
Healing Waters Charm. Captures and emits the energies of Legendary healing waters.Helps healing energies flow over you and refresh you.
Singing Angel Tree - Angelic Healing Charm. This Bracelet Provides both spiritual healing and a new sense of direction in your life.Let the songs of angels enter your peaceful dreams.
Medicine Bear Charm. The medicine bear is often used in Shamanistic healing, as is this charm. In addition, it helps round the healing process in mother earth, providing a much deeper and profound healing connection. While other charms link to your higher mind, this charm forms a different link at your primal, animal, natural level.