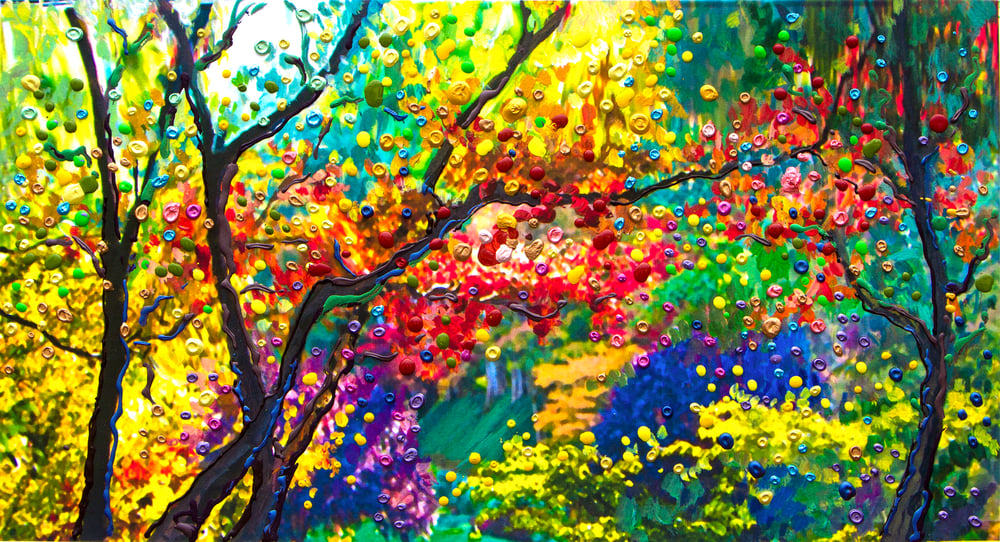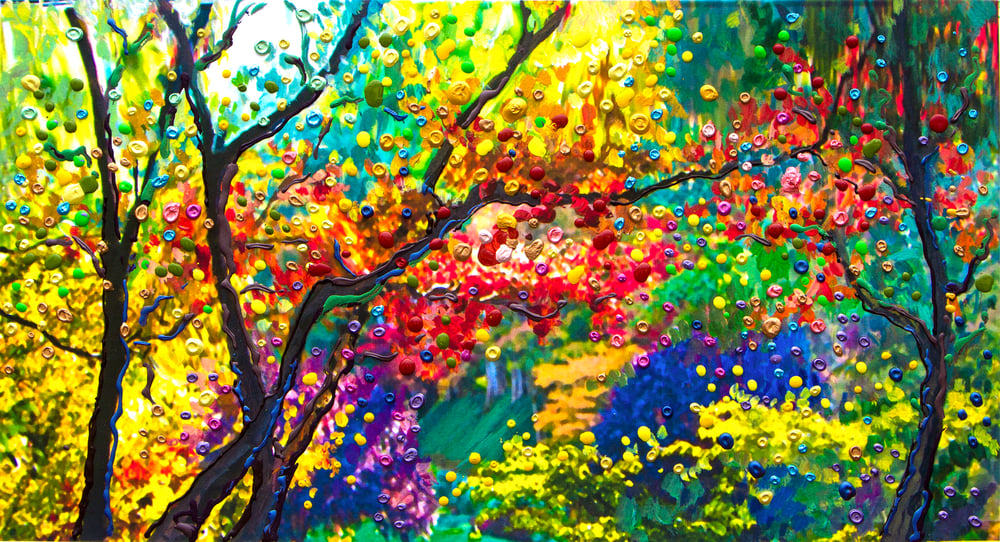 Eden's Edge - A Return To Innocence - Spiritual Purification Print
$58.00
The garden awaits your transformation.


Use it for: Purification. Spiritual Transformation. Rediscovering A Sense Of Joy & Wonder


Click ADD TO CART above to get yours today!

Hand signed by the artist. This is a collectors quality, museum grade, archival print which will remain vibrant for over 100 years.
__________________________________________________
ABOUT
This painting is about returning to the pure state we visit in our dreams and knew during childhood.
As an adult you peer once again through the leaves into Eden and recognize the possibilities for humanity and the innocent perfection you once knew … a world filled with joy and wonder, where magic was real and possibilities were limitless.
We all leave the garden, but eventually return to the Eden state, this time out of knowledge derived from a lifetime's experience, versus ignorance, and we thereby expand the pool of positive energy that changes the balance of our universe on the side of good.
Eden's Edge represents the evolution of the human spirit, the strengthening of the forces of good and our personal journey of transformation.
From The Artist
I created this image to help you reconnect to that pure part of your being that so often is lost when we get caught up in the daily grind … to assist you in your personal transformation which I believe will make the universe as a whole a better place. When I wear it, I feel light and happy every time I see it.
Please Note: Larger prints (anything over our smallest size) are special order and are not returnable. Shipping costs are not refundable.
This page, image and text © Copyright 2003 - 2013, Julia Watkins. All Rights Reserved.