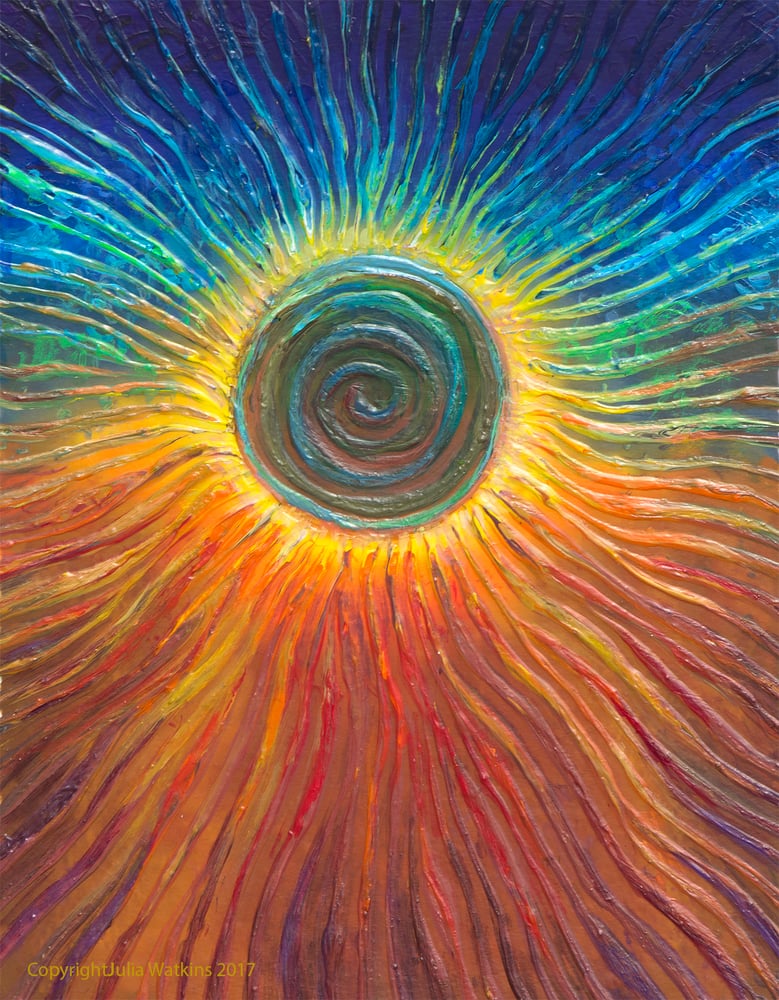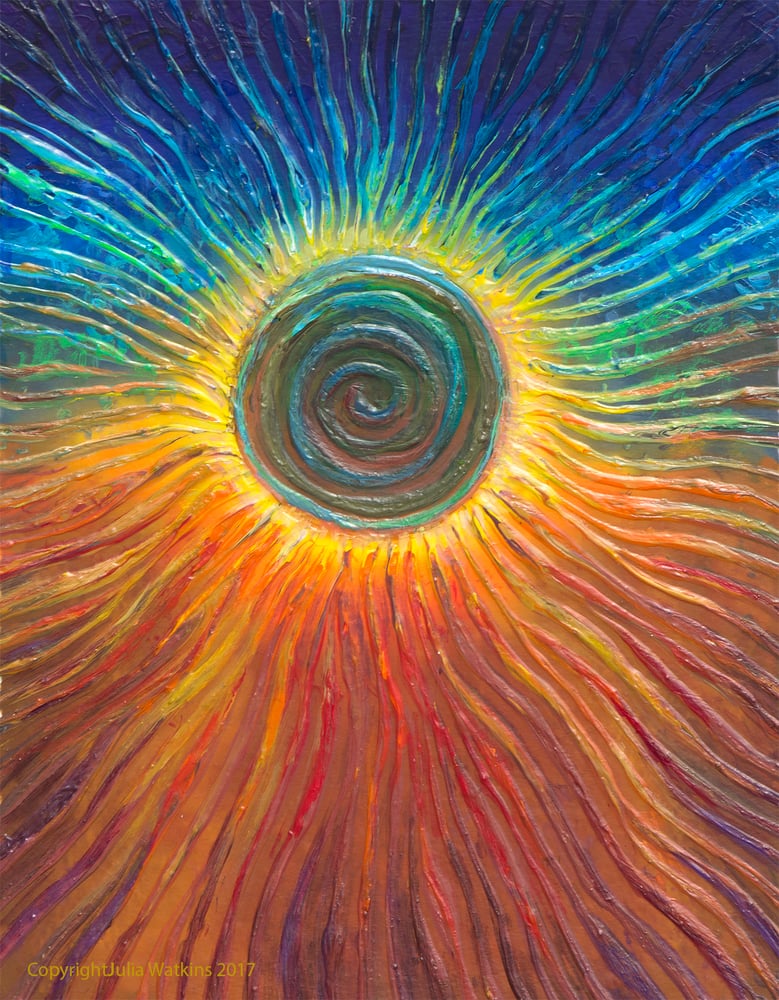 Eclipse Energy Painting - Giclee Print
$58.00
A time for new beginnings, new direction, new you.
The eclipse depicted in this powerful energy channeled image by Julia Watkins, joins the energies of often contradictory powers. It blurs the lines so you can see things in a different way, experience new insights and visions, and guide your life in a better direction. If you find your life a little confused, or your spiritual growth slowed, this image can get you restarted,
Added to this energy channeled image is a Native American spiral, an ancient symbol of spiritual growth and expansion of consciousness. By focusing on the eclipse and following the lines of the spiral with your eyes, you make it possible to expand your mind in directions you did not think possible.
Try it now.
Click ADD TO CART to get yours today and enhance your spiritual awakening.
We guarantee if you get this beautiful standard sized print, its energies will help you quickly expand your spiritual consciousness and awareness of things that may have eluded you for years. If it doesn't work for you, return it within 30 days for a refund. *
____________________________________________
HOW ITS MADE
This energy channeled print is made with loving care in our Eagle, Colorado studio. Chakra balanced, energy enhanced and personally blessed by the artist. This is far more than a poster. It is a high grade archival, fine art print which will remain vibrant and colorful for over 100 years. Sold with a 30 day money back guarantee and a 120 day exchange guarantee.*
Click ADD TO CART to get yours while they are still available
__________________________________________________________
NOTE: Larger prints (larger than our normal or smallest size) are custom order and therefore only returnable for a store credit.
All items Copyright 2017 Julia Watkins. All rights reserved.