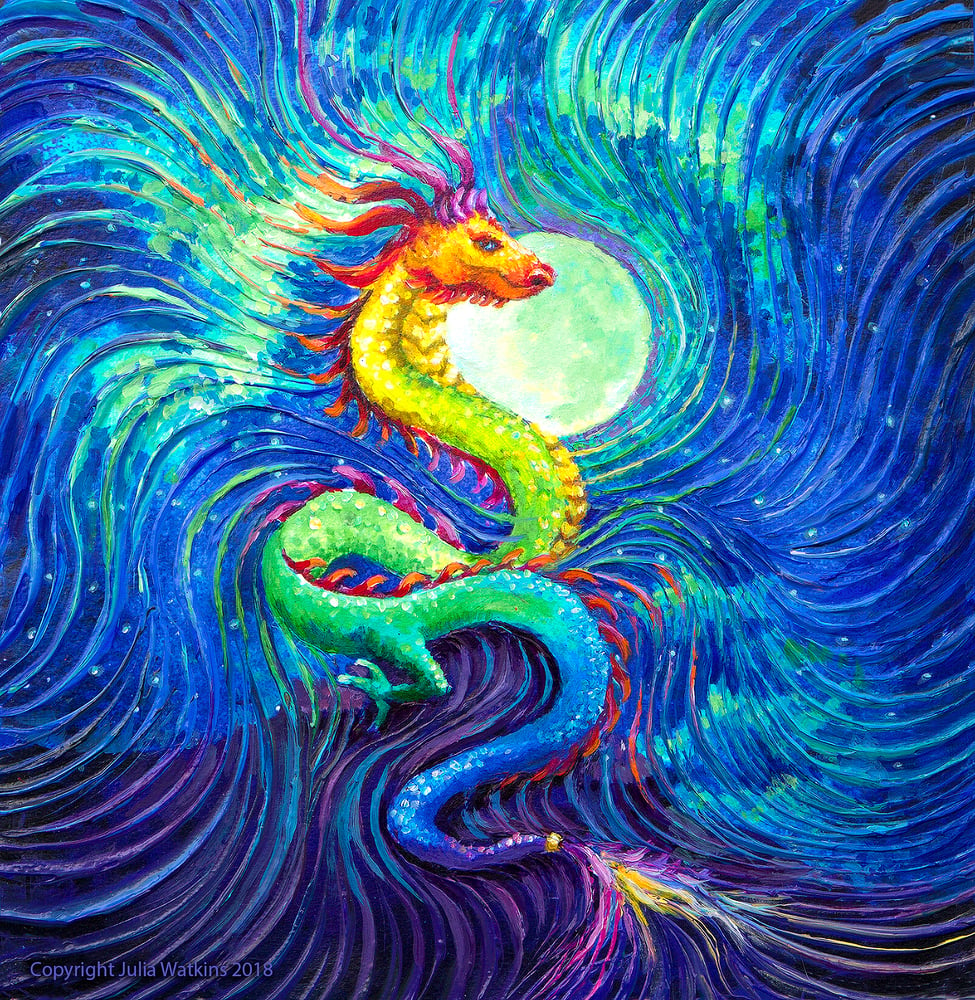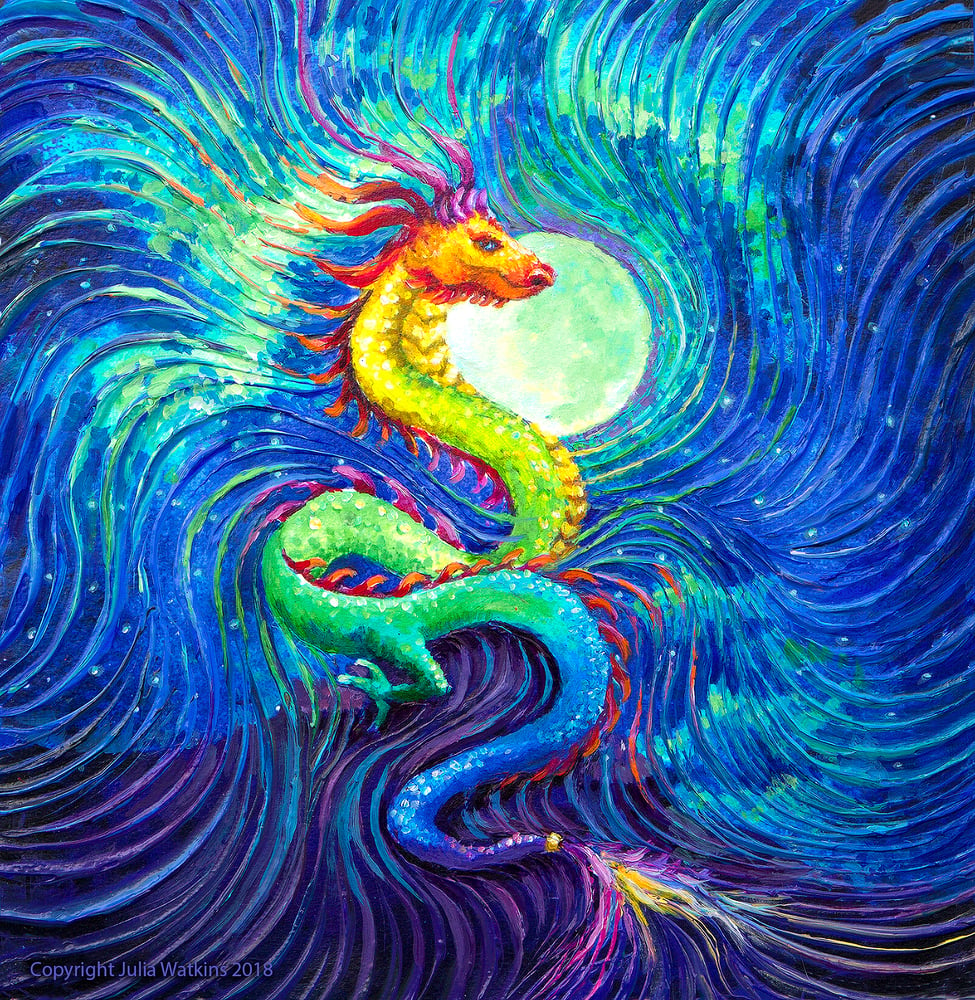 Dragon's Moon Energy Painting Giclee Print
$58.00
Dragon spirit, channeled through this energy painting by world renowned spiritualist Julia Watkins, gives you the power and authority to make positive changes to the world ... changes that will help you, your family, humanity, mother earth and all her creatures.
By focusing on this energy image you will find yourself filled with new confidence, power and good luck ... all that is needed to put you more in a position of control.
Created at the height of the most powerful lunar event in 150 years, this image is infused with the most intense and helpful dragon spirit energies. You can just feel them radiate from the image.
And if you are even seeing this image, since there really are no coincidences, it more than likely means that at this point in your life, you are destined to use dragon energies to make your world the place of light and beauty you want it to be. You can have more than one spirit animal ... and it seems dragon is now one of yours.
GUARANTEED TO HELP
We guarantee that if you get this print, and focus on its energies for two weeks, you will find that you have a renewed sense of self confidence, good luck and that ability to manifest changes in the world around you. If it doesn't work for you, return it within 30 days of purchase for a refund*
____________________________________________________
HOW IT IS MADE
This powerful energy print is made with loving care in our studios in Eagle, Colorado USA by world renowned "Energy Artist Julia." Julia is famous for channeling energies into artwork, creating pieces known to emit amazing spiritual energies. In particular, Julia asked the creator to give her an image that would bring this magical dragon to life, giving you the power to make the world what you want it to be. This is the image spirit gave to her.
This print is chakra balanced, energy enhanced and personally blessed by the artist. It is a high grade archival image which will remain vibrant and colorful for over 100 years. Sold with a 30 day money back guarantee and a 120 day exchange guarantee. *
Click ADD TO CART to get yours while they are still available
__________________________________________________
NOTE: Staring into this image online provides some energies. Having the print in your home is about 100 times stronger. There really are no substitutes.
This item, images and writing all Copyright Julia Watkins. All rights reserved. May not be reproduced or copied without written permission.
*Our obligation under this guarantee is for the price paid for the item only. No other guarantees are made or liability assumed.
NOTE: Larger prints (larger than our normal or smallest size) are custom order and therefore only returnable for a store credit.