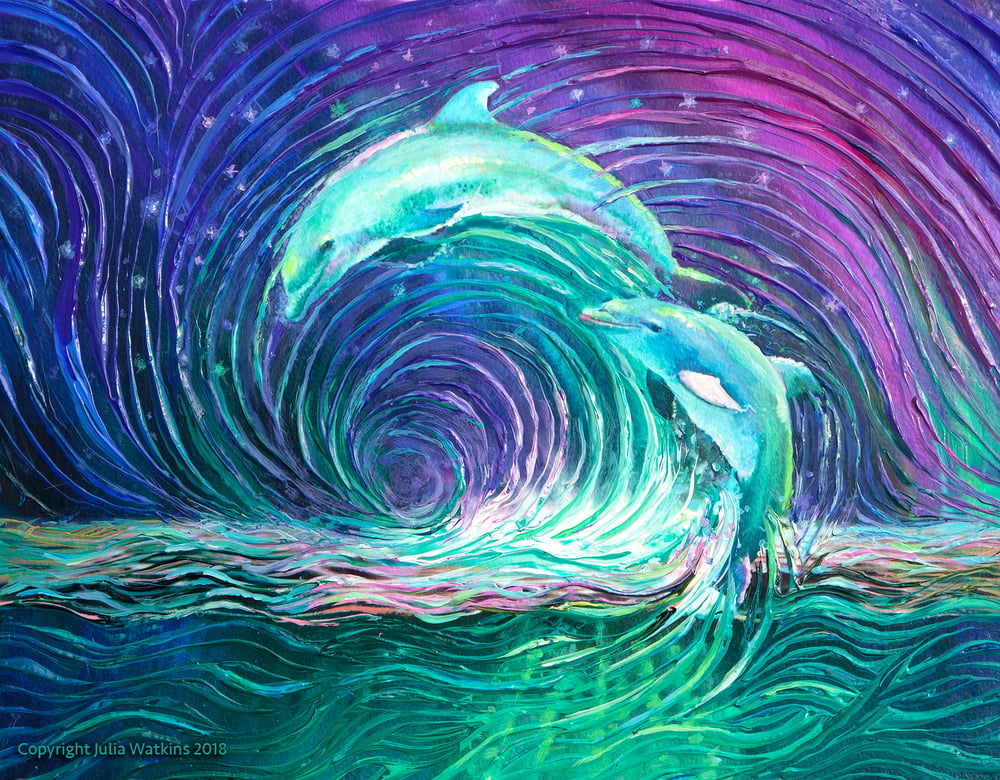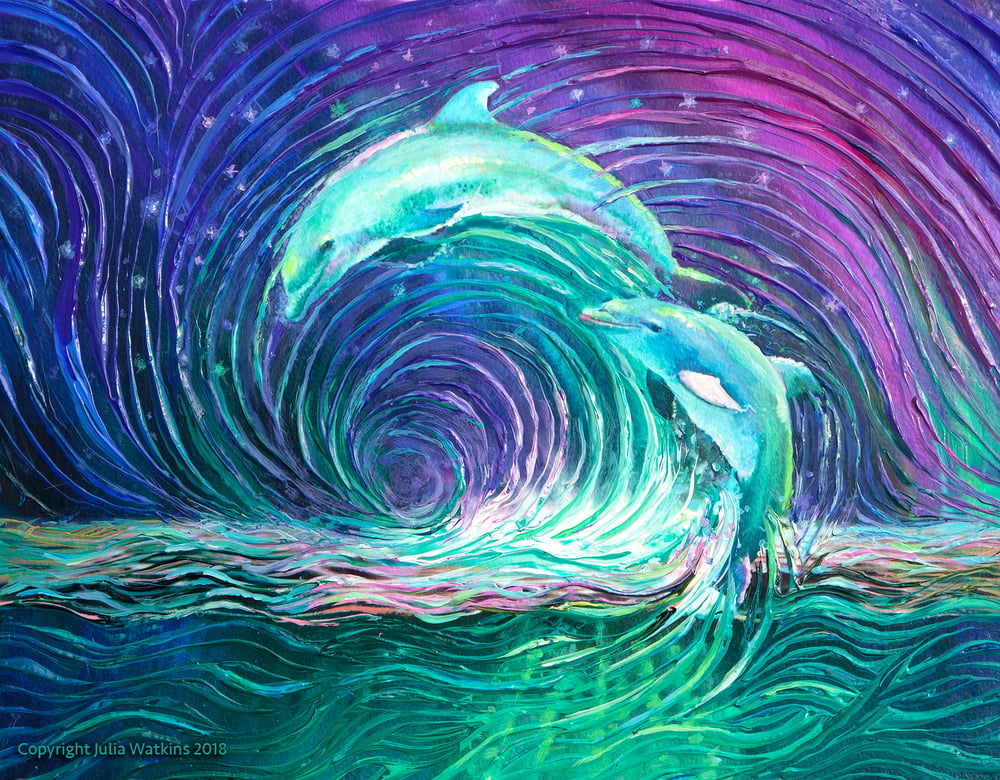 Dolphin Dance Energy Painting - Giclee Print
$58.00
Dolphins Dance On The Solar Winds, And Somehow We Both Know, Something Wonderful Is On The Way ....
The events shown in this painting really happened. I cannot tell you where, or on what world, but spirit gave me a glimpse of this scene — showed me a moment of great joy and celebration marking a recent important celestial event — as dolphins jumped with joy from the ocean to dance upon the solar winds.
Something big has happened and spirit has shared it with me through the vision I have been given and shared it with you through this energy painting.
But every time I try to figure what this may all mean, and look upon this image, it is like my words leave me, and I just want to focus on the painting and feel its great joy.
I realize that right now, this energy and message is beyond words — that we must feel it with our hearts and not try to explain it.
Once I stopped trying to decipher it, I discovered one important thing. I have suddenly dropped many of the worries I had and simply have begun to completely trust that spirit will look out for me and for you.
Lately I've been feeling pretty apprehensive about the future. But from looking at this image, now I know in a way I did not know before that we are on the right path, and that in the end everything will be put right.
So just stare into this image and feel a new strength in your beliefs and trust that the future holds many more joyous wonders than you could ever imagine. Don't try to think it. Just live it. You are going to be better than just OK. You are embarking on something incredible you never could have imagined.
Namaste
Energy Artist Julia
Click ADD TO CART to get yours today!
_____________
About This Print
Hand signed by the artist. This is a collectors quality, museum grade, archival print which will remain vibrant for over 100 years. Sold with a 30 day money back guarantee.
Copyright Julia Watkins. All Rights Reserved