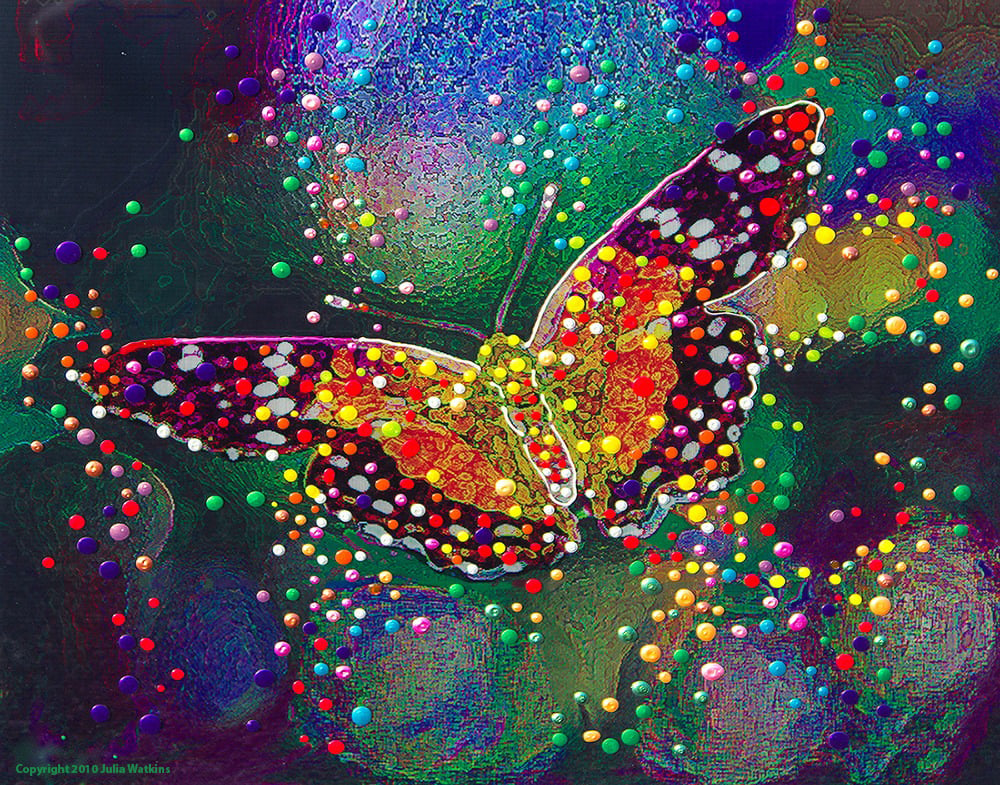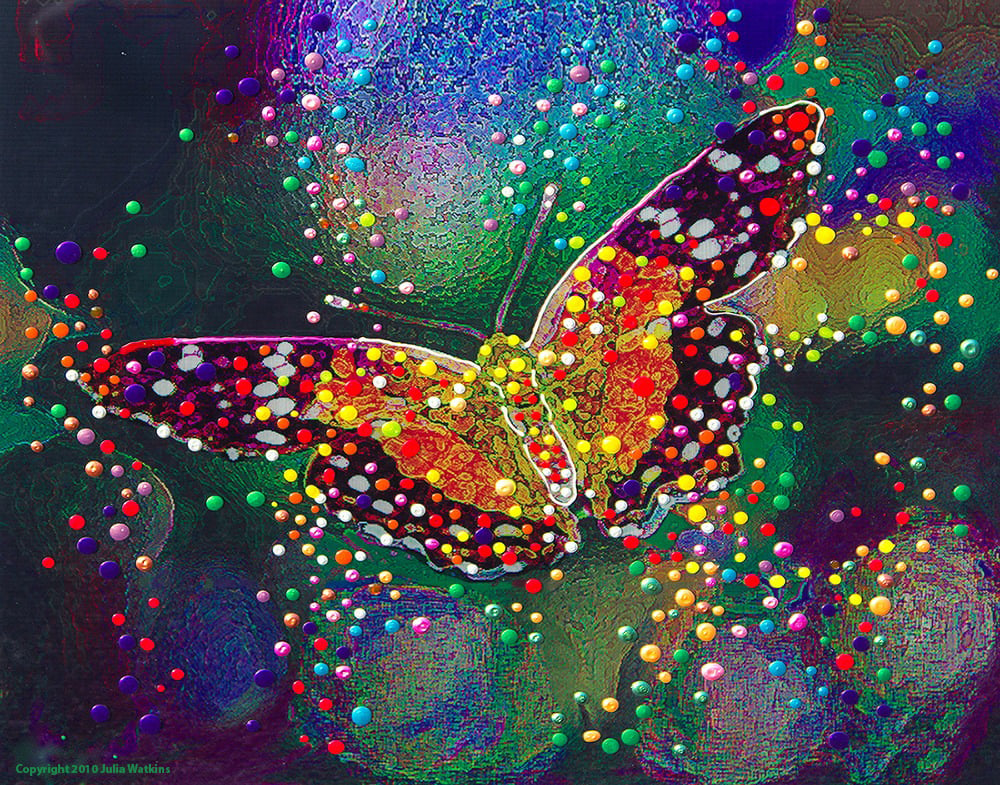 Butterfly Transformation - Release your inner beauty
$58.00
"In each of us is a beautiful butterfly waiting to emerge."


Butterflies represent a metamorphosis of soul and body, moving from a blind groping and eternally hungry worm into a beautiful, joyous creature that floats on the wind and dances in the light.
Isn't it so much like our spiritual transformations? We start out groping in the dark, ruled by negative emotions and fears, but one day find our path and begin the journey toward enlightenment.
The key lesson for us is that in each of us is this seed of divine light. The biggest part of unlocking this is simply trusting that it has always been there, letting it grow instead of forcing it. Nurture it along in an environment free of negative emotion and one day you will look back and realize you yourself have grown into the butterfly.
Available High Quality Prints

We are offering top quality giclee prints of "Butterfly Transformation" a powerful channeled metaphysical energy painting by world renowned "Energy Artist Julia." Just click "Add To Cart" above.
These are not posters but instead are the same archival quality prints collected by museums. They are printed using special inks and paper so they will remain colorful and vibrant for over 100 years. Each is hand-signed and energy enhanced by Energy Artist Julia.
About Energy Artist Julia
A prodigy artist who started art school and began taking graduate level classes at the age of 16, Julia Watkins is best known as the founder of the Energism Art Movement.
This is a style of art and concept where artists create art designed to help one connect to positive metaphysical energy and achieve higher levels of consciousness through art.
Her paintings are in the collections of Deepak Chopra, Carnegie Mellon and Children's hospital. For more information on Julia Watkins visit her website at http://www.platris.com or visit her on facebook and see what others have to say at: https://www.facebook.com/pages/Energy-Artist-Julia/153285945646
Please Note: DUE TO LARGE DEMAND FOR THESE ITEMS PLEASE ALLOW TWO WEEKS FOR YOUR ORDER TO SHIP. Standard prints are sold with a 30 day money back guarantee. Large prints are special order and are not returnable.
This page, image, video and text © Copyright 2013, Julia Watkins All Rights Reserved. May not be reproduced, copied or otherwise used without written permission.