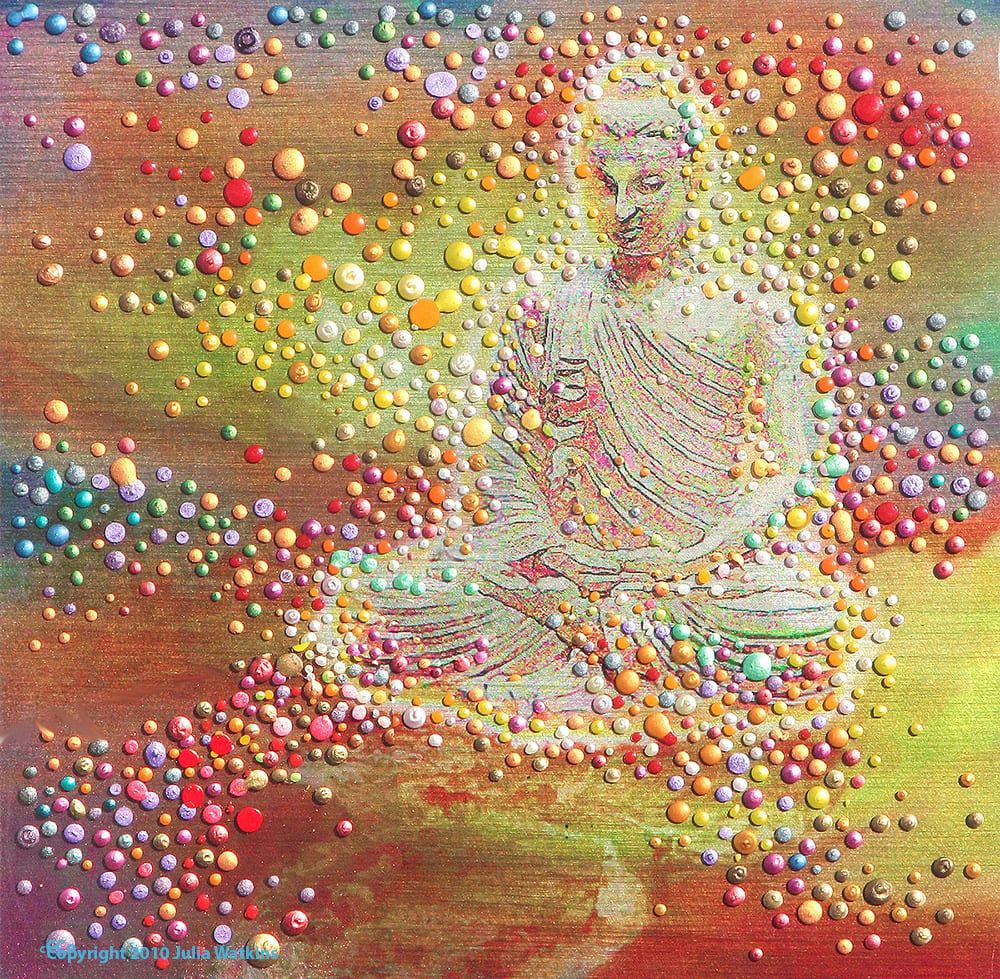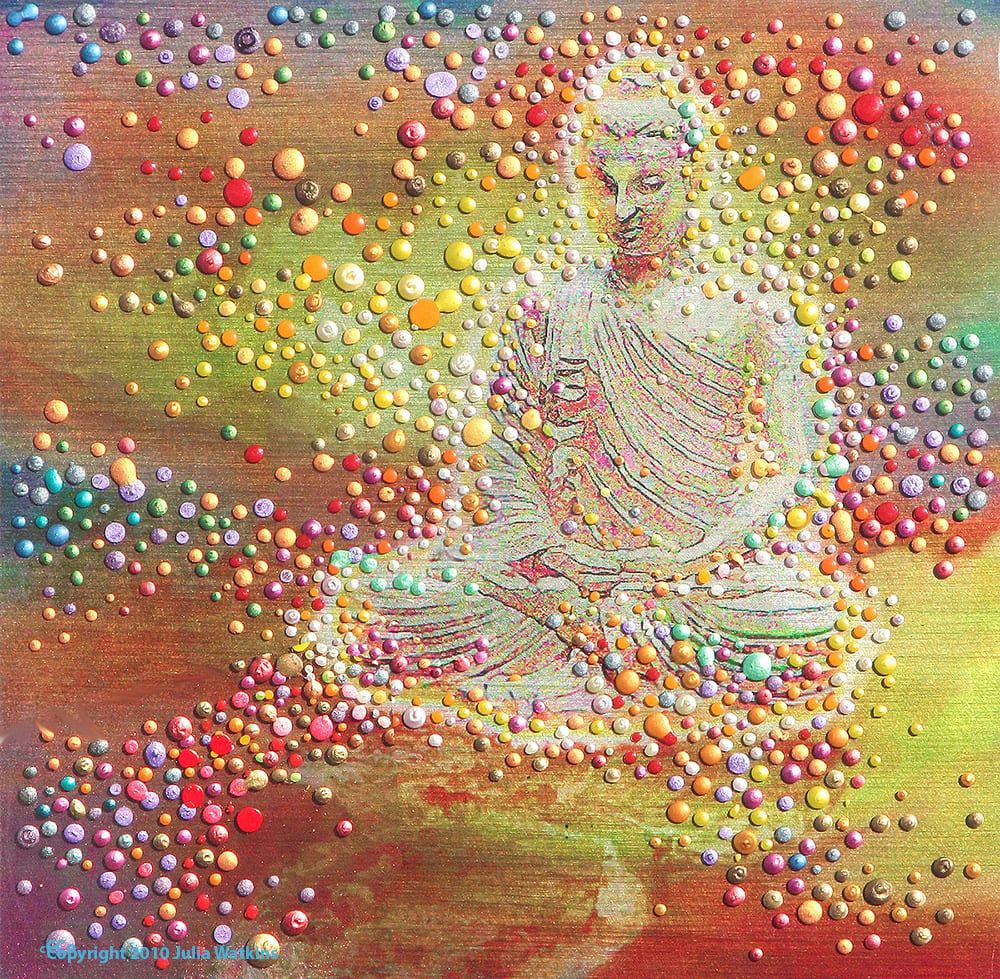 Buddha's Light - The Transformation
$58.00
Among many things, Buddha represents the ability of an individual, a mortal human to transform, reach enlightenment and that holy state of existence while still alive. Through our thoughts alone we can transform and become what we want.


Many Buddhist believe that meditating on the image of Buddha assists in divine transformation. Some believe that simply being in the presence of the Buddha image transfers divine energy and insight to the individual.
Artist Julia Watkins created this powerful, energy enhanced metaphysical painting both as a point for meditative focus and as a portal for the transference of Buddha's light and energy to you.
We are offering a top quality, museum grade giclee print created from the original that is hand-signed by the artist. It will retain its color for over 100 years!
About The Artist
A prodigy artist from a young age, Julia Watkins was accepted into art school and began taking graduate level classes at the age of 16. She is best known as the founder of the Energism Art Movement, a style of art and concept where artists created art designed to help one connect to positive metaphysical energy and achieve higher levels of consciousness. Now receiving over 25 million online impressions per month, her paintings are in the collections of Deepak Chopra, Carnegie Mellon and Children's hospital. For more information on Julia Watkins visit http://www.platris.com or visit her on facebook at:
http://www.facebook.com/pages/Energy-Artist-Julia/153285945646
Note: Please allow two weeks for shipping. All larger prints are done by special order so please allow extra time for fulfillment.
This page, image and text © Copyright 2012, Julia Watkins
All Rights Reserved. May not be reproduced, copied or otherwise used without written permission.