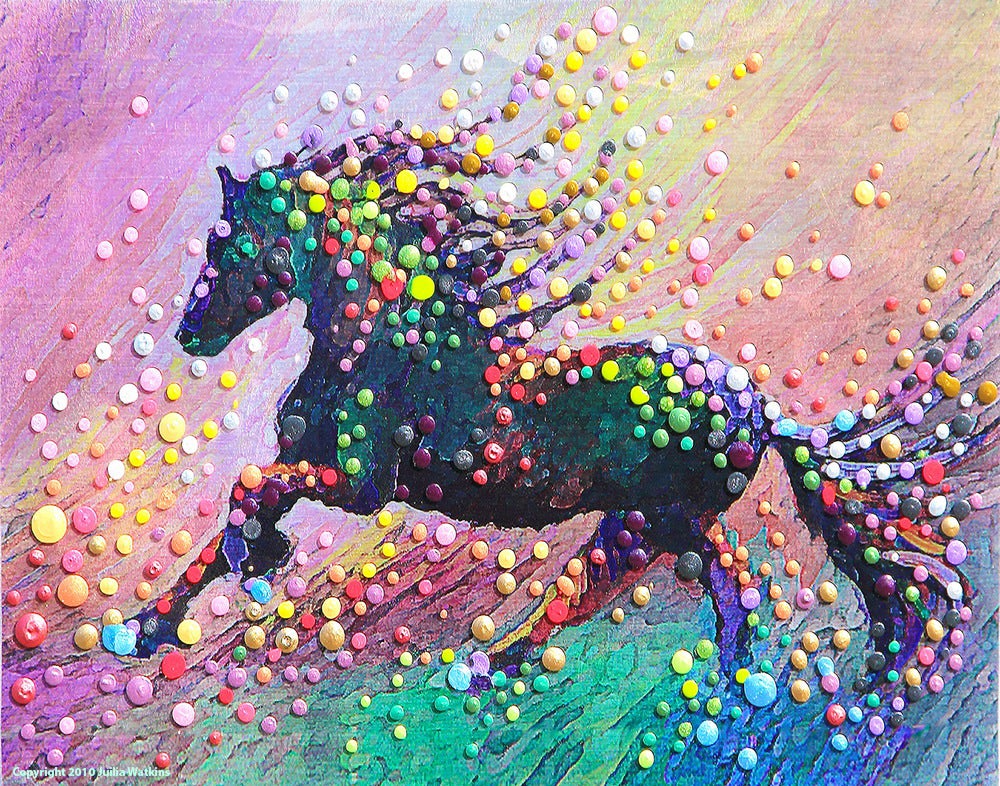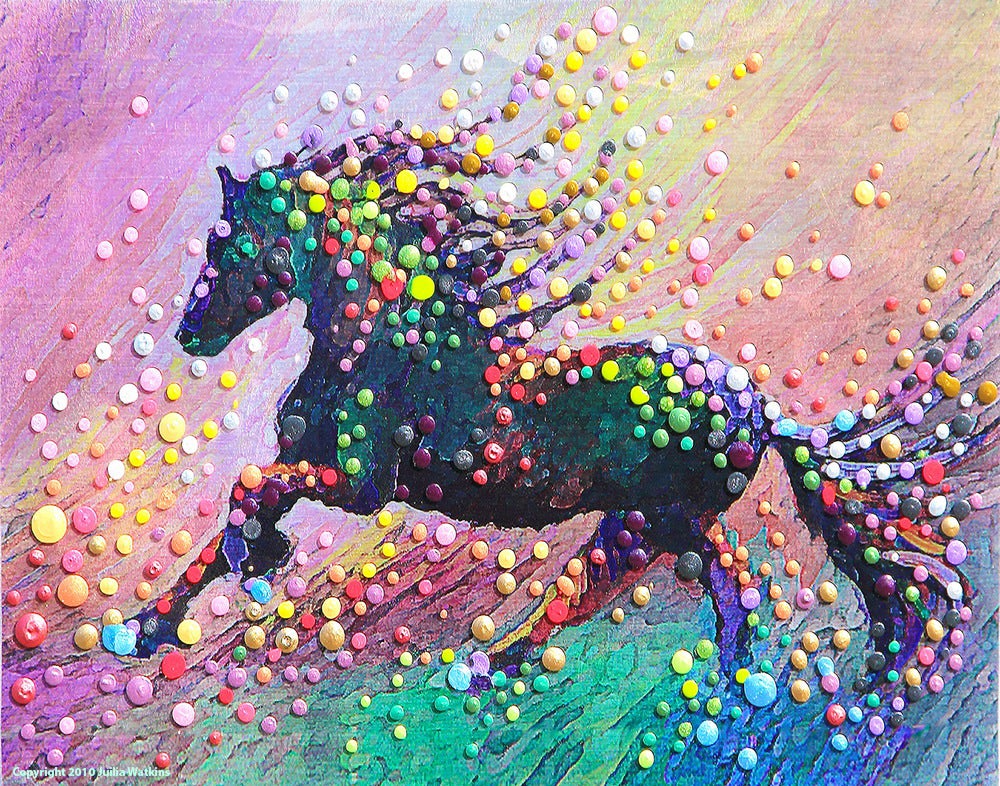 Spirit Horse II - Find the answers within yourself.
$58.00
The spirit horse runs on the edge of our conscious mind, a messenger, a guide and harbinger of good things to come. Sometimes it appears to dance on the winds while other times it seems to grow from the earth as it thunders across the ground.


This particular spirit horse, darker in color is infused with the knowledge and energy of the great mystery ... bestowing the ability to let go, look inside yourself and find the answers you need.
If you find yourself strongly attracted to this image, most likely there is some great meaning or insight that has been eluding you that can only be obtained when you learn to let go of all the distractions around you. Try focusing on the image of the horse and imaging yourself becoming part of it, running with joy and complete abandon. Only when you lose yourself to the moment can you understand life's mystery.
About This Print: We are offering top quality, museum grade energy enhanced prints created from the original painting by Energy Artist Julia Watkins. These prints will hold their color and remain vibrant for over 100 years. Placing one in your home serves as a constant reminder of the lessons and energy it provides.
About The Artist
About The Artist
A prodigy artist from a young age, Julia Watkins is best known as the founder of the Energism Art Movement, a style of art and concept where artists created art designed to help one connect to positive metaphysical energy and achieve higher levels of conscoiousness through art. Her paintings are in the collections of Deepak Chopra, Carnegie Mellon and Children's hospital. For more information on Julia Watkins visit her website at http://www.platris.com or visit her on facebook and see what others have to say at: https://www.facebook.com/pages/Energy-Artist-Julia/153285945646
Please Note: DUE TO LARGE DEMAND FOR THESE ITEMS PLEASE ALLOW TWO WEEKS FOR YOUR ORDER TO SHIP. We send items US Postal Priority which can take between 2 days and 2 weeks to arrive. Please let us know if you need to arrange for quicker shipping.
This website, page, image and text © Copyright 2012, Julia Watkins All Rights Reserved. May not be reproduced, copied or otherwise used without written permission.